Most dads are too kind to say it, but the typical shirt or tie for Father's Day probably gets old after a while. This year, why not try something a little more unique and fun?  Many of these gifts are simple enough, but will definitely bring a smile to dad's face.  They would also pair well with a gift card to his favorite store or restaurant!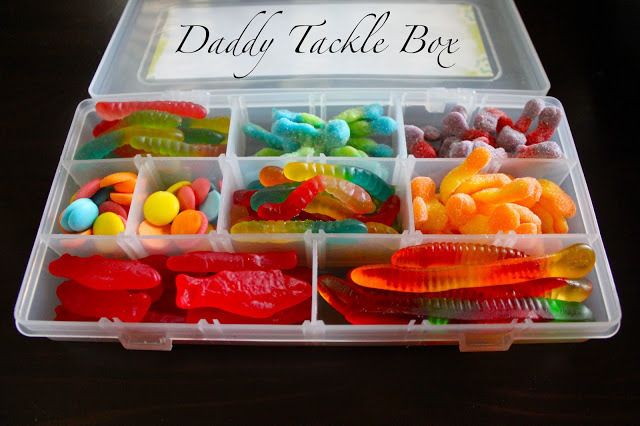 You can purchase a real tackle box, or buy a smaller organizer from your local hobby store.  Fill the compartments with his favorite treats for the look of tackle…that he can snack on instead of the fishies!
Bacon Roses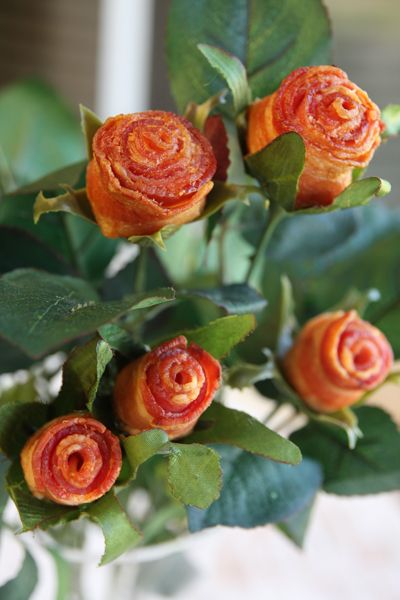 Bouquets of flowers are nice…but when it comes to the man in your life, he is sure to dig a bouquet of bacon ANY DAY! Pinterest is full of tutorials.  All it takes is a package of bacon, a little time to roll and bake them, and replace some fake roses with the bacon buds. Funny and yummy at the same time!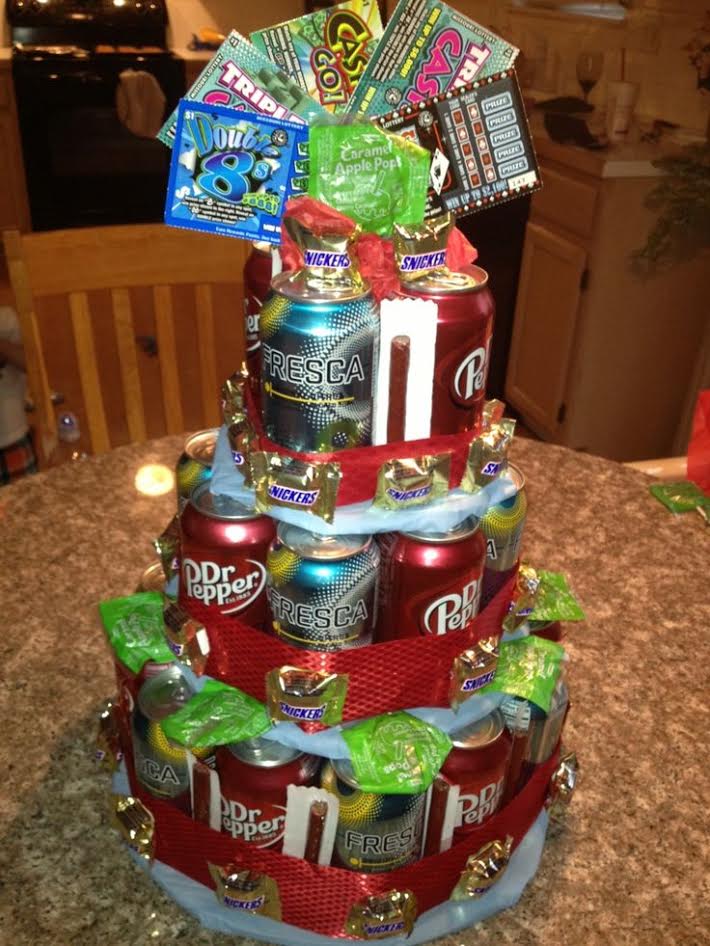 Back rub car t-shirt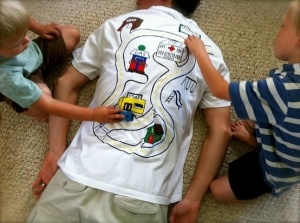 The gift that keeps on giving!
Draw a map on the back of a white t-shirt, and gift it with a couple of hot wheels cars.  Your kids can "drive" the cars on dad's back while giving him a back rub at the same time.  Who wouldn't love that?!