Cooking at home is not only a healthier option than eating out, but it's also less expensive! The problem is after a day of juggling kids and work and errands, it's the last thing we want to do sometimes! "Throwing together a meal" doesn't come naturally to every mom, but having a few good recipe apps can help! Just grab your phone and you'll instantly have ingredients lists, measurements and directions. Some even have photos and videos so you can follow right along. The FREE apps we've chosen below are perfect for every skill level!
1. BigOven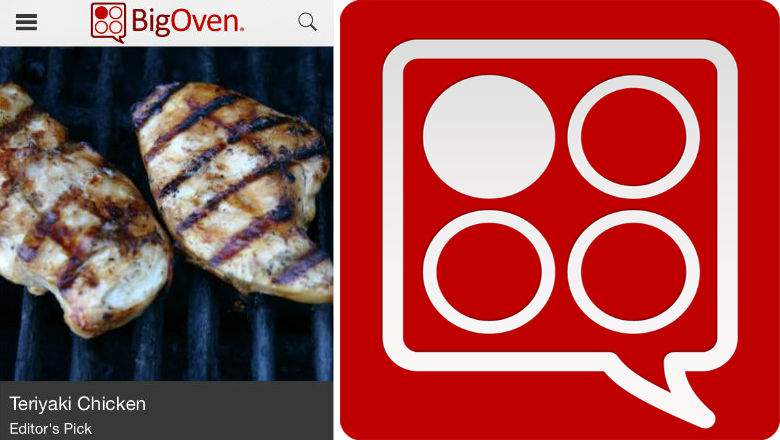 If you're looking for a personal assistant in the kitchen, BigOven has 35,000 recipes memorized! You can Look through recipes, download a meal plan and even get a grocery list. The main page features a series new recipes each day. You can scroll through those to see what's new or search for recipes by category. I like that you can search for recipes by the time of year, season, and even time of day.  You can also search for recipes by what food you have in the kitchen and by dietary restrictions. When you find recipes you like, just save them to your weekly meal plan to stay organized. Mark which day, meal and how many servings you need and the app will save it for you. From here you can access a grocery list so you know exactly what to buy for the week. I LOVE the leftovers section feature. Type in three things you have in your refrigerator or pantry and BigOven will give you a variety of recipes that use all of those ingredients!!
Pros:
Over 35,000 recipes to choose from
Categorizes food by dietary restrictions
Tells you how to use leftovers
Cons:
Banner ads
No videos
Have to have an account to save recipes
______________________________________
2. Food Network in the kitchen
Before we had smart phones and apps, we would watch Food Network to learn new recipes, watch our favorite chefs, and to be inspired!  Now we can take our favorite chefs with us with the Food Network app. You can search the app by cuisine, type of meal you want to cook and even by your favorite Food Network chefs!  One feature I like is that each recipe comes with a video tutorial and difficulty level, so you can decide if it's something you want to tackle before you commit! You can hit the share icon to send to someone else or to print it out. There's also a handy dandy unit converter which tells you how many teaspoons are in a tablespoon or cups in a fluid ounce, etc.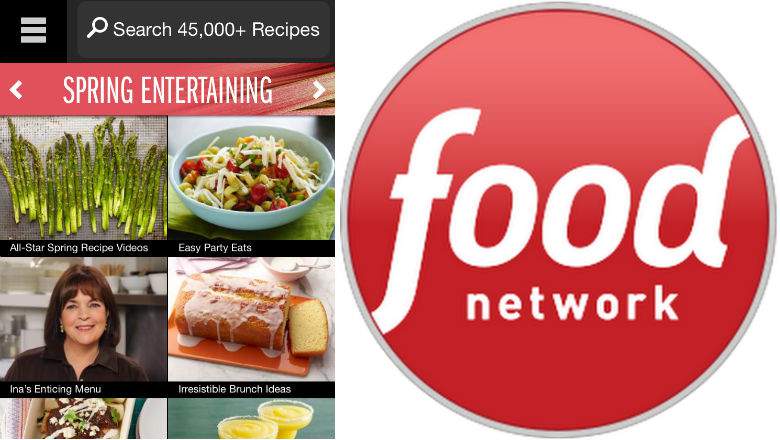 Pros:
Unit converter
User reviews
Recipes from your favorite celebrity chefs
Cons:
Banner ads
Have to log in to access recipe box and get grocery list
Search is a little hard to navigate
_______________________________________
3. Epicurious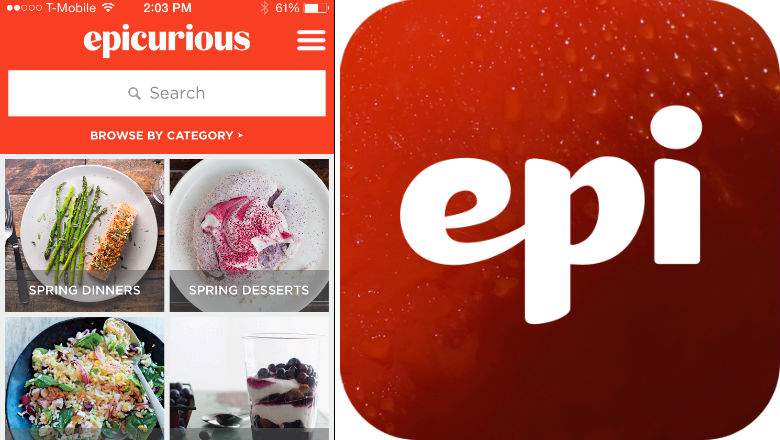 What I like about the Epicurious app is that it pulls recipes from all over the internet and compiles them all in one place! You can find meals from Bon Appetit, Gourmet and many others. Recipes can be searched by using categories like main ingredient, kid friendly, dish type and occasion. All recipes come with photos, ingredient list and directions. If you find ones you love, just add them to your favorites so you can find it later. You can also view a grocery list for each recipe and check off all the things you need. This is saved to a master list that you can view at the store. One of the tricky parts about cooking is knowing when food is done! I like that there's a smart timer, which will ensure you never over or under cook something again! You can search for certain foods like chicken or broccoli and the app will give instructions on how to prepare it and set a timer for how long it will take. It will even deliver a notification when you need to flip the food or turn the heat up or down.
Pros:
Smart timer makes sure you'll never over or under cook a recipe
Compiled grocery list
Tons of recipes to choose from
Cons:
Banner ads
No video tutorials
Can't access online recipe box from app