If you're anything like me, your sweet tooth screams whispers at you from time to time for something sweet and delectable! So whether you're buying it for yourself (shhhh…) your children, or a loved one, Colorado is home to some amazing sweet spots! From candy stores, to chocolatiers, to donut shops, our top 20 list of Colorado sweet spots has everything you need to satisfy your sweet cravings.  Enjoy!
Denver, CO 80212
Phone number
(720) 619-1866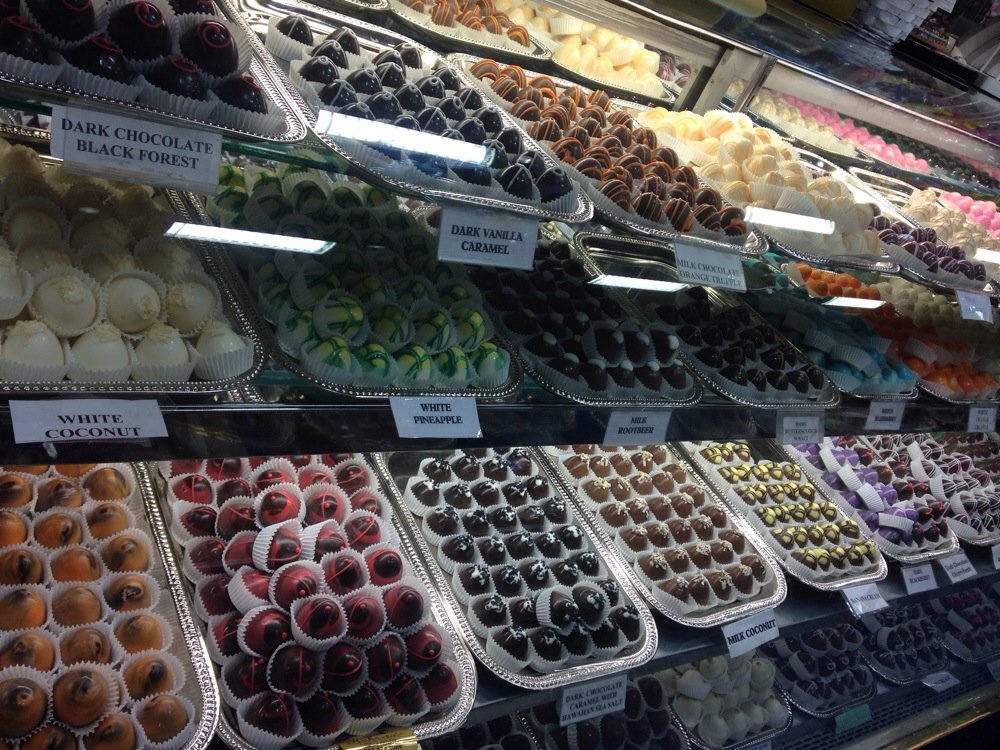 At Roberta's Chocolates, you can find anything from Truffles, Fudge, and Assorted chocolates all the way to Old Fashioned Candies and Bottled Sodas. They have just about everything your sweet tooth can imagine!!
Denver, CO 80206
Phone number
(303) 322-1005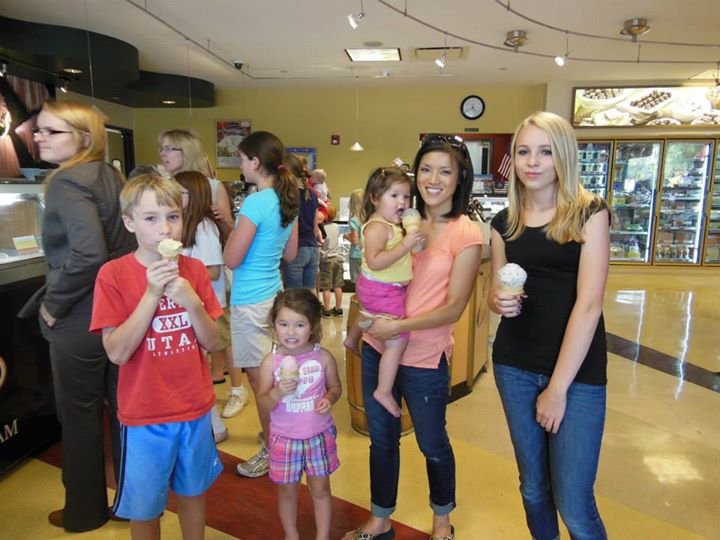 "For four generations, our family has crafted the most delicious confections with the utmost care and unparalleled quality. Spend some time with us and discover the finest rich buttery toffees and confections in the world."
Colorado Springs, CO 80910
Phone number
(719) 632-0512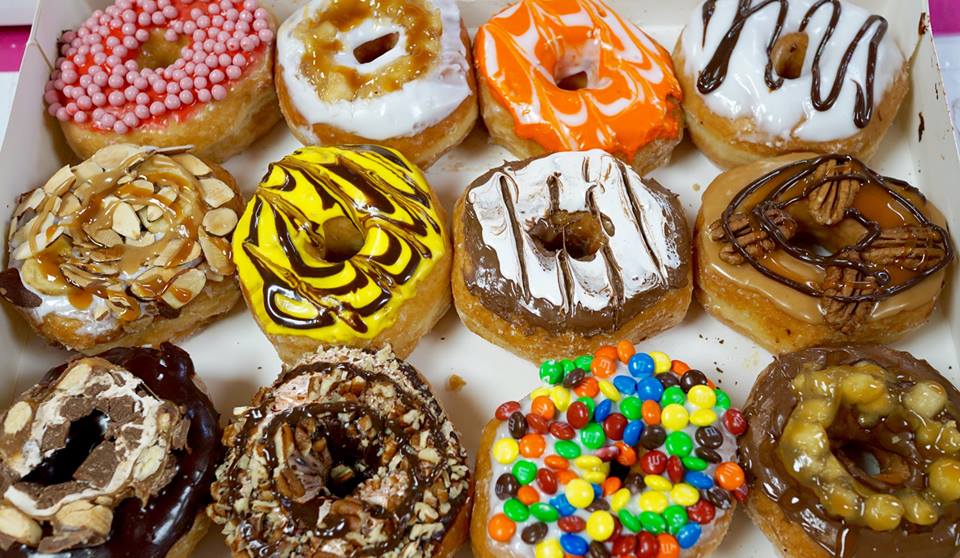 Amy's Donuts strives to fry, bake, and serve on a daily basis the most delicious and cleverest donuts in the world. Our traditional and fancy donuts melt in your mouth and we also take pride in our speedy polite customer service.
Colorado Springs, CO 80904
Phone number(719) 632-3733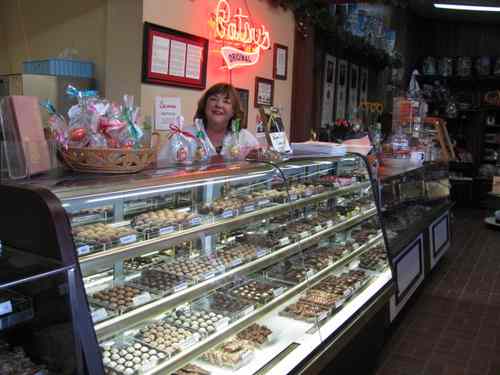 Patsy's Candies has been delighting taste buds for over 100 years through high quality handcrafted candies. We invite you to experience a moment of pure pleasure wrapped in the old world artisanship, adventure, and delight.
Colorado Springs, CO 80918
Phone number(719) 323-6714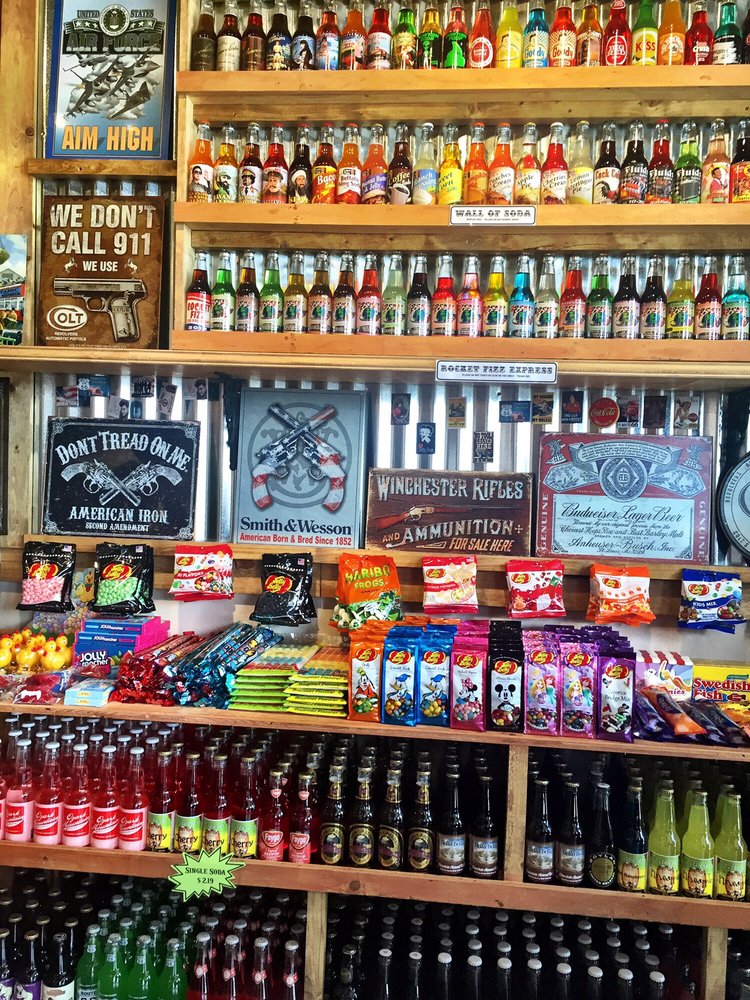 Denver, CO 80216
Phone number
(303) 333-5588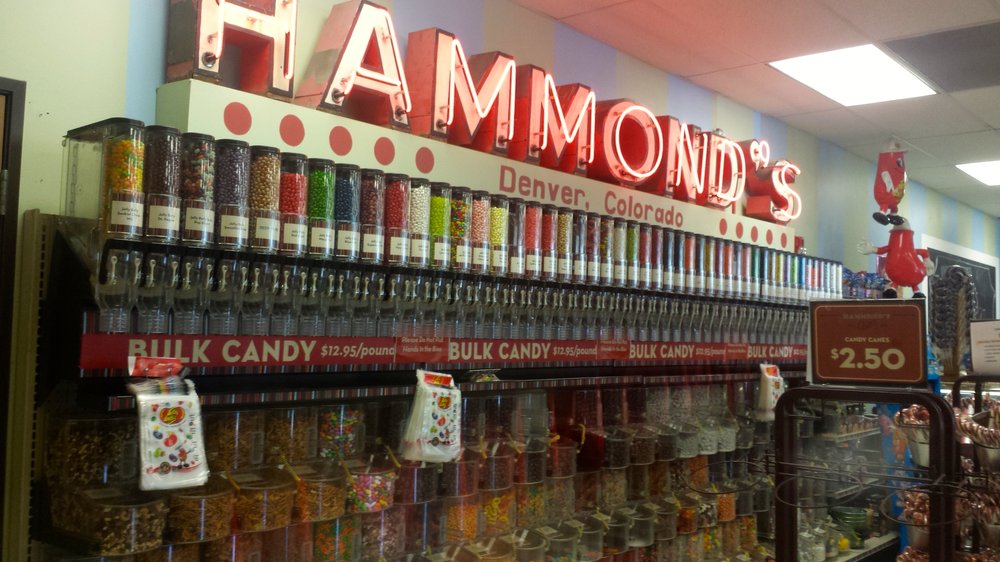 Hammond's Candies is a candy factory located in Denver, Colorado, since 1920.  We specialize in hand-crafted confections, from candy canes and lollipops to caramel and chocolates.  Hammond's provides free factory tours Monday – Saturday, so everyone can see how our beautiful candies are made!
Denver, CO 80202
Phone number
(303) 534-0739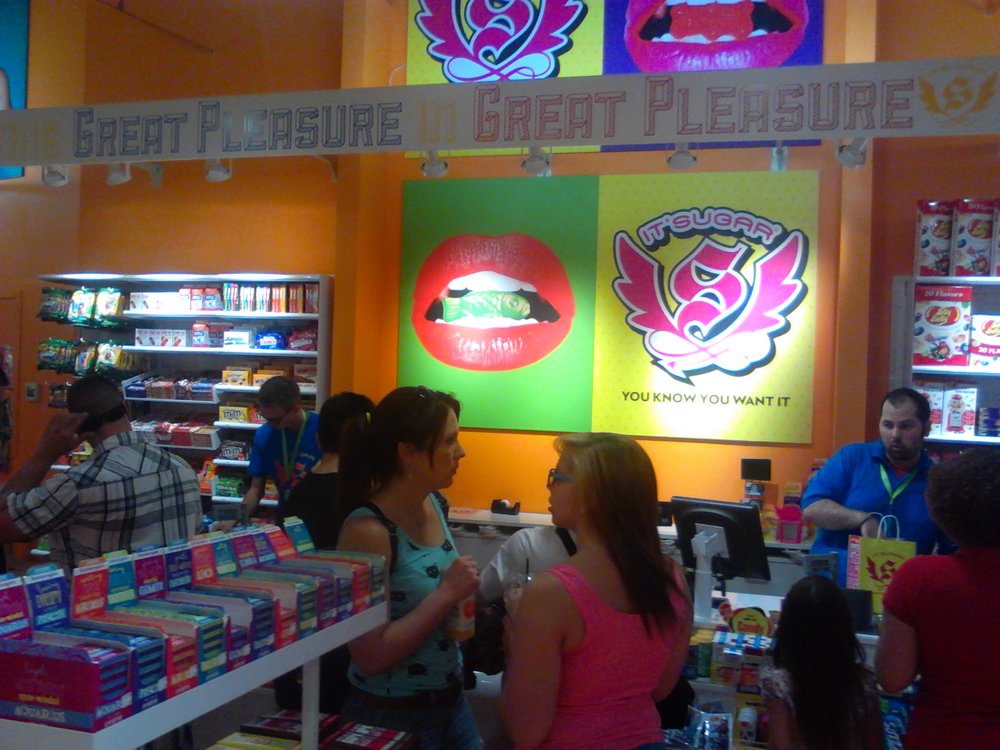 IT'SUGAR strives to be "the" place where sugar hounds and the candy-obsessed come to indulge in the sights, smells, and tastes of their favorite treats. Everything from sweet and sour, to chocolate and gummy can be found among IT'SUGAR's thousands of indulgent confections. Alongside classic candy, whimsically giant goodies, and rare retro favorites, IT'SUGAR also offers exclusive, private label treats like irreverent chocolate bars and innovative candy gifts. Never one to stop at the sugar rush alone, IT'SUGAR expands their love of all things sweet and sassy with trendy, branded collections of clothing, sleepwear, home goods, and accessories.
Colorado Springs, CO 80903
Phone number
(719) 434-7325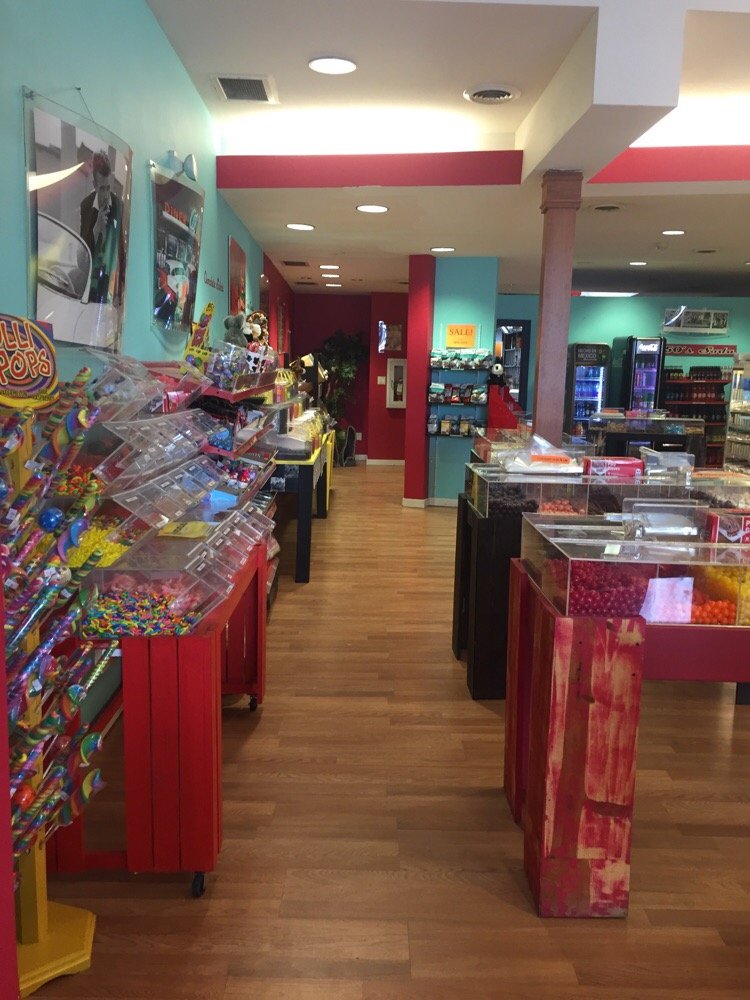 Colorado Springs, CO 80920
Phone number
(719) 265-5197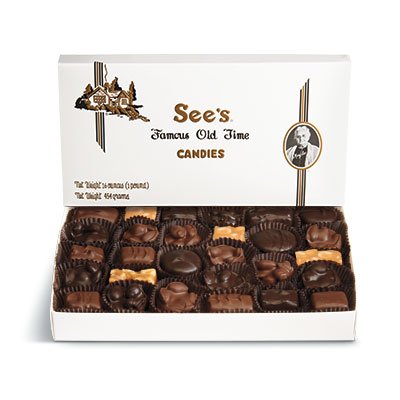 Rocky Mountain Chocolate Factory
1710 Briargate Blvd
Colorado Springs, CO 80920
Phone number
(719) 590-7623
(several other locations throughout Colorado)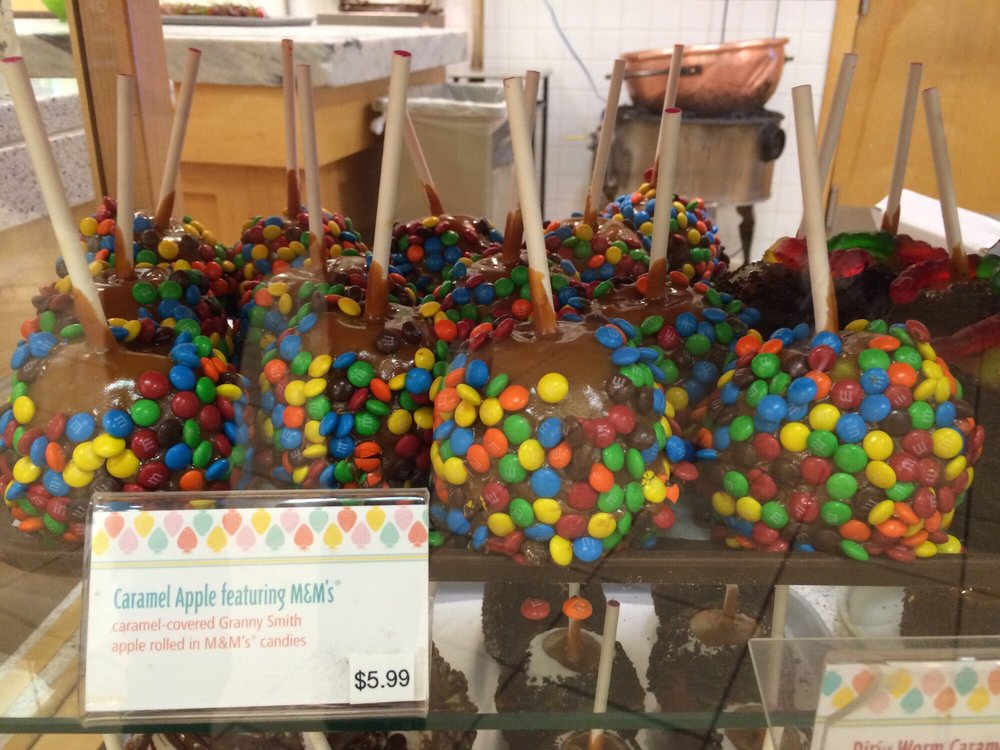 Denver, CO 80205
Phone number
(303) 861-2262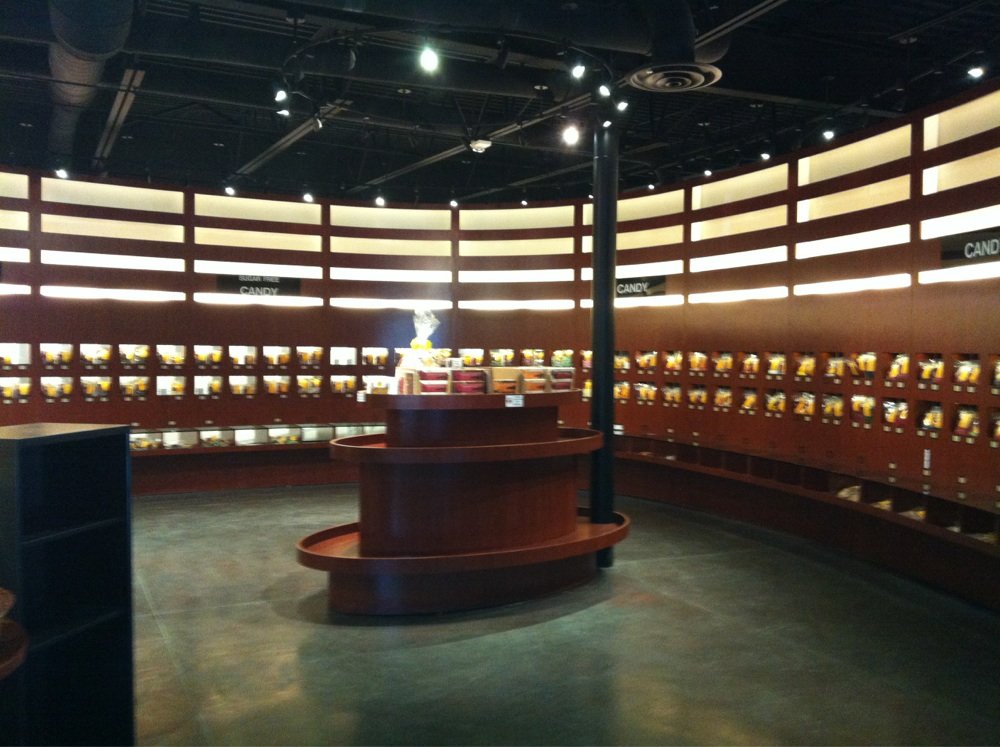 We are Snack lovers.  Every day we obsess about  premium nuts, candy, snack mixes, popcorn, chocolate and tasty edible gifts. We roast our own nuts and pop popcorn, caramel corn and cheese corn fresh daily.  Savor our signature snack mixes that you won't find anywhere else.  Share and enjoy trays, baskets, tins and designer boxes filled with Jerry's treats. Remember to Treat Yourself!
Littleton, CO 80120
Phone number
(303) 797-7874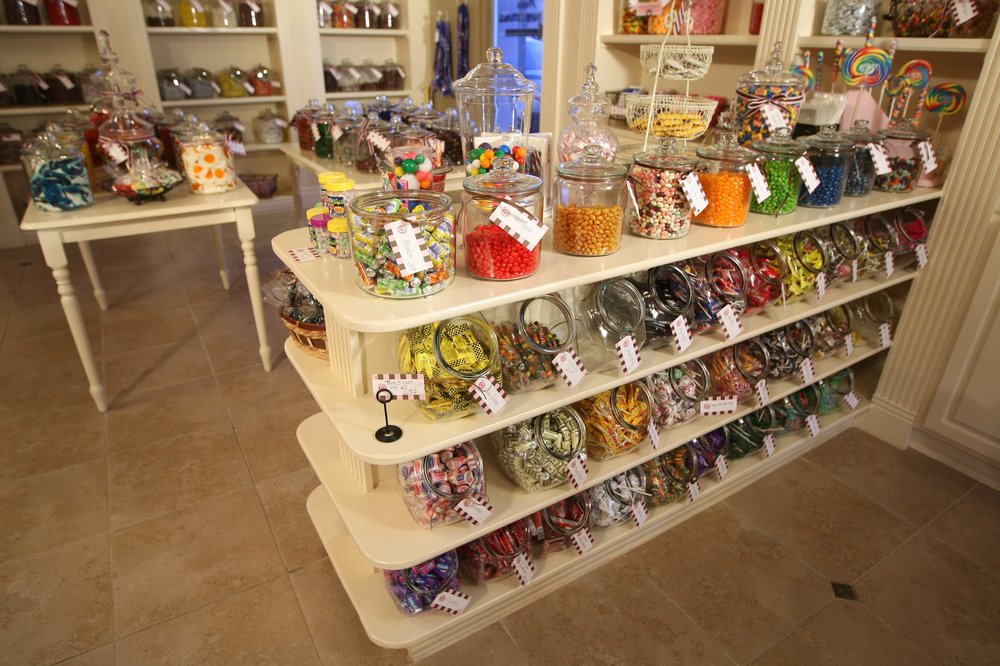 Remember the candy you loved as a kid?  We've got it! We specialize in nostalgic candy from the 40's, 50's, 60, 70's and today.  With over 900 kinds of candy to choose from, it's nearly impossible not to find what you're looking for.  (If we don't have it, we'll try and get it for you.)
Littleton, CO 80120
Phone number
(303) 795-7913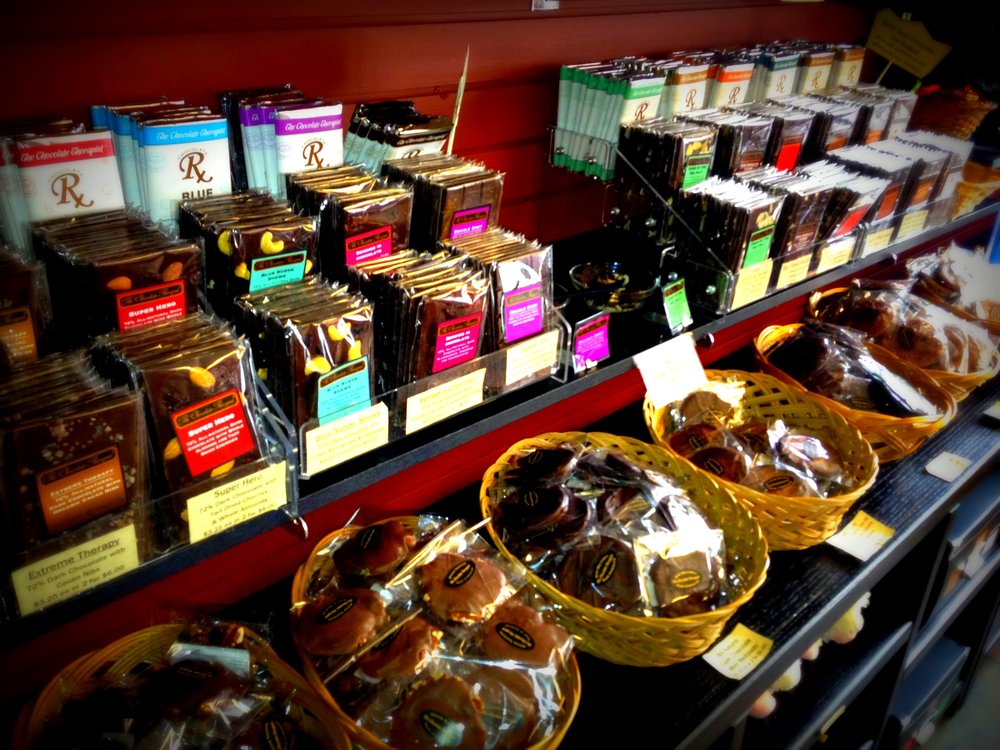 Handcrafted, all-natural chocolate & locally roasted gourmet coffee…when you absolutely must have the best!  At The Chocolate Therapist, we make our chocolate right in our shop with pure ingredients–no dyes, preservatives or artifical ingredients of any kind.  Choose from a collection of chocolate bars, assorted chocolates, Sea Salt caramels, award-winning toffee and specialty chocolates, including our famous cayenne pepper savouries.
Manitou Springs, CO 80829
Phone number
(719) 685-5302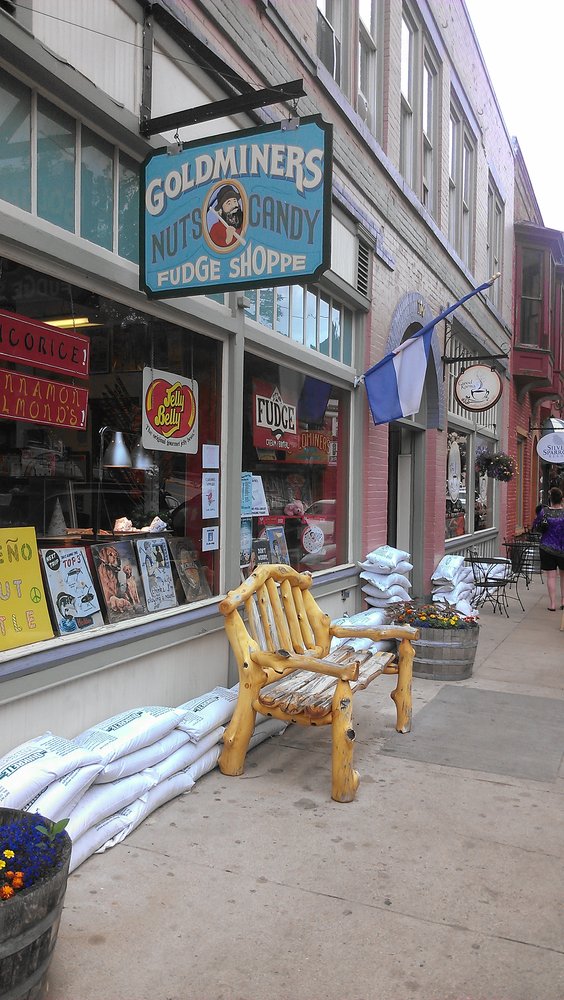 "The owners are personable, interested in your favorites (hey, it's candy!) and will exhibit the true Small Business Hospitality that makes shopping for the "local guy" worth every penny.  I'm going to get it out there – Their fudge is divine.  Free samples until you land on the one you love most (I'm a big fan of Salted Nut Roll, and their seasonals) and when I want a fix of Swedish Fish, random gummi varieties, and of course, their "did it right but still made it better" Oreo Bon-Bons, there is no equal."  – Ben P. Yelp Review
 ITopIt Self Serve Frozen Desserts
1610 E. Cheyenne Mountain Blvd.
Colorado Springs, CO 80906
719-576-8748
2912 N. Powers Blvd.
Colorado Springs, CO 80922
719-597-3500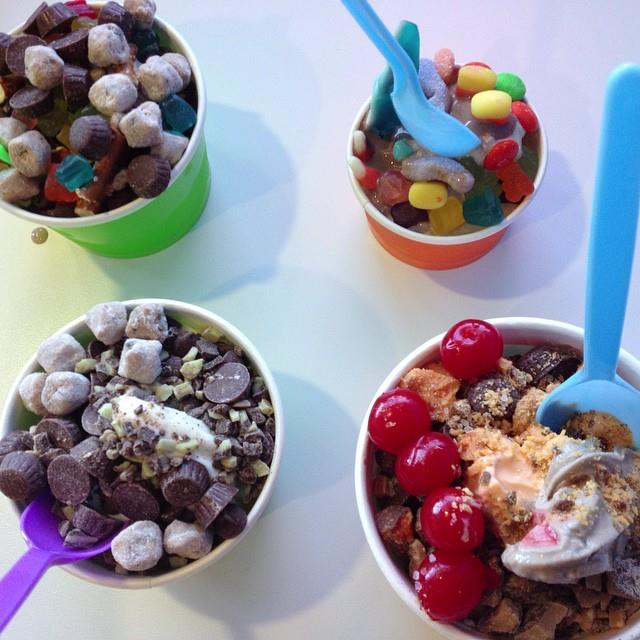 iTopIt is the place for self serve frozen yogurt (and other desserts) and family fun in Colorado Springs. We were the first to bring self-serve frozen yogurt to the Springs area, and we now offer froyo and so much more! We are locally owned and operated, and we are dedicated to helping families create lasting happy memories. Stop by one of our shops today and see how you top it!
Lone Tree, CO 80124
Phone number
(720) 316-8400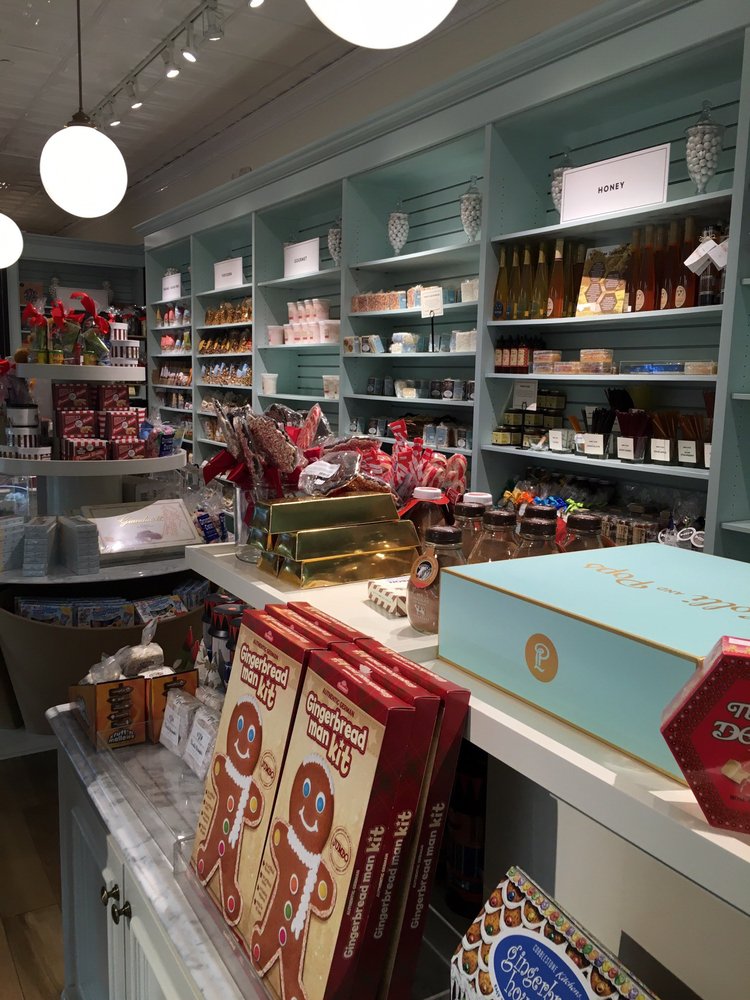 We are a small collection of candy stores with a simple goal: to make the world sweeter. Inside our stores are unique sweets from all over the world, including chocolate from Madagascar, sour belts from Spain, and sodas from Japan, sourced from famed producers and local artisans, changing daily with batch size and availability. We challenge you to discover a finer selection of treats.
Godiva Chocolatier
3000 E 1st Ave
Denver, CO 80206
Phone number
(303) 321-0401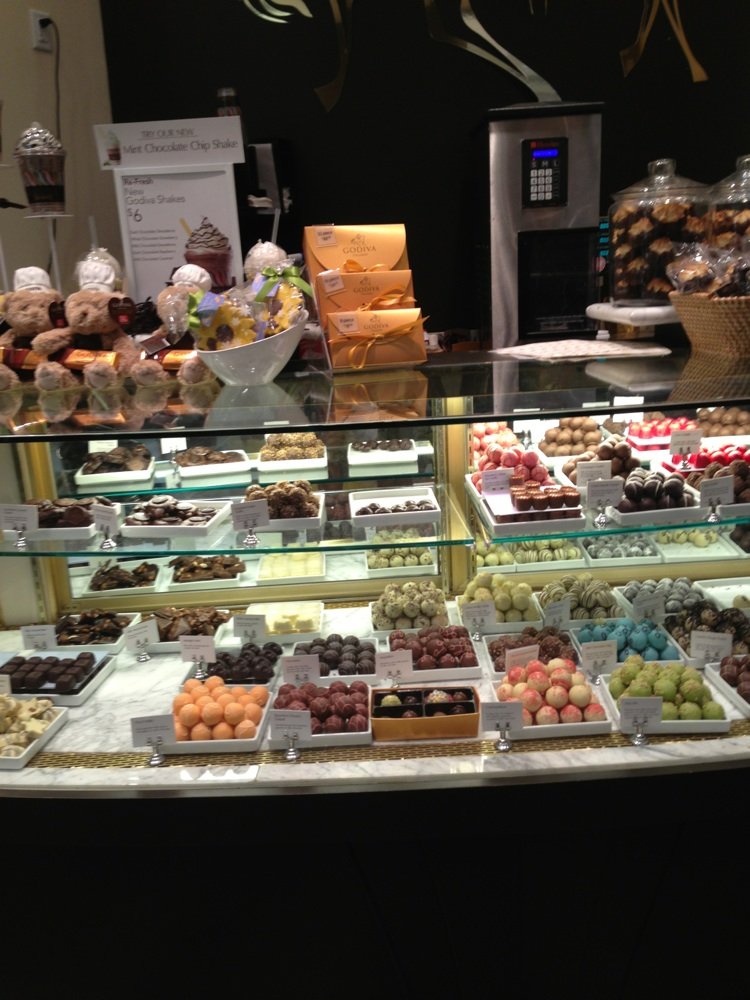 The Candy Shoppe
8900 Peña Blvd (Denver Airport)
Denver, CO 80249
Phone number
(303) 342-6624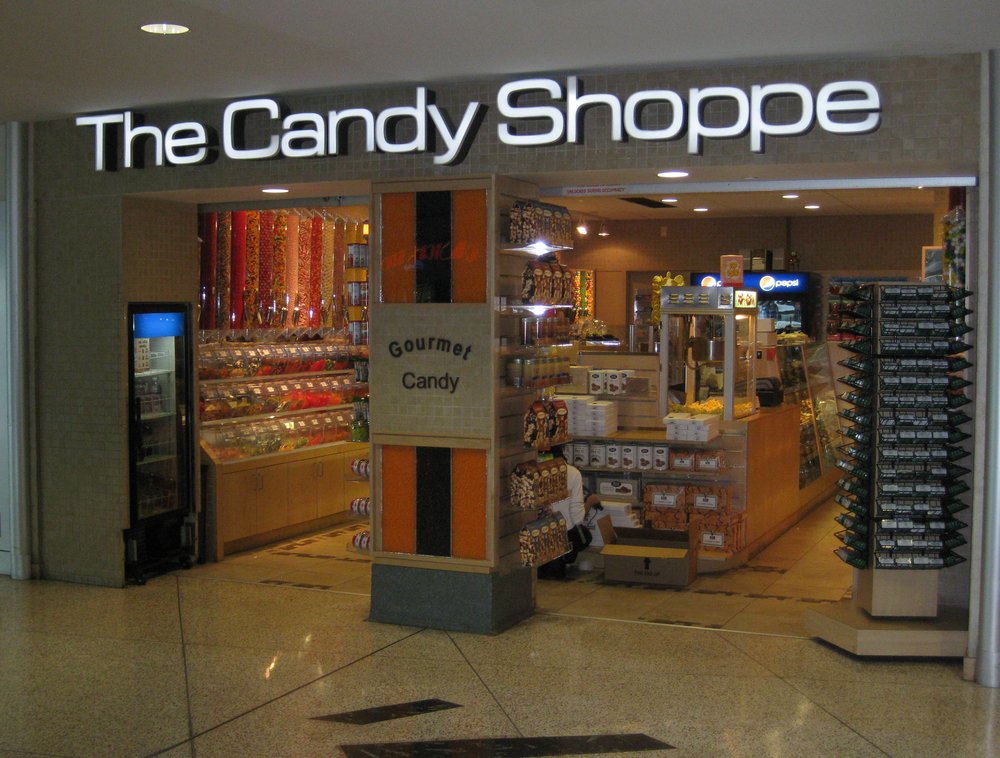 "Bulk candy galore… one wall all the gummies and chewies you'd want – Swedish Fish, peach rings, cola bottles, grapefruit edges, double cherries, gummy worms, etc., etc., etc.  The other wall has all the flavors of hard and jelly bean candies you'd want.  In the middle?  Trays of chocolate confectionery such as nut clusters, bark, and chunks.  Back wall refrigerator has bottles of liquid refreshments like soda and water." Greg K. Yelp Review
Lakewood, CO 80401
Phone number
(303) 590-1800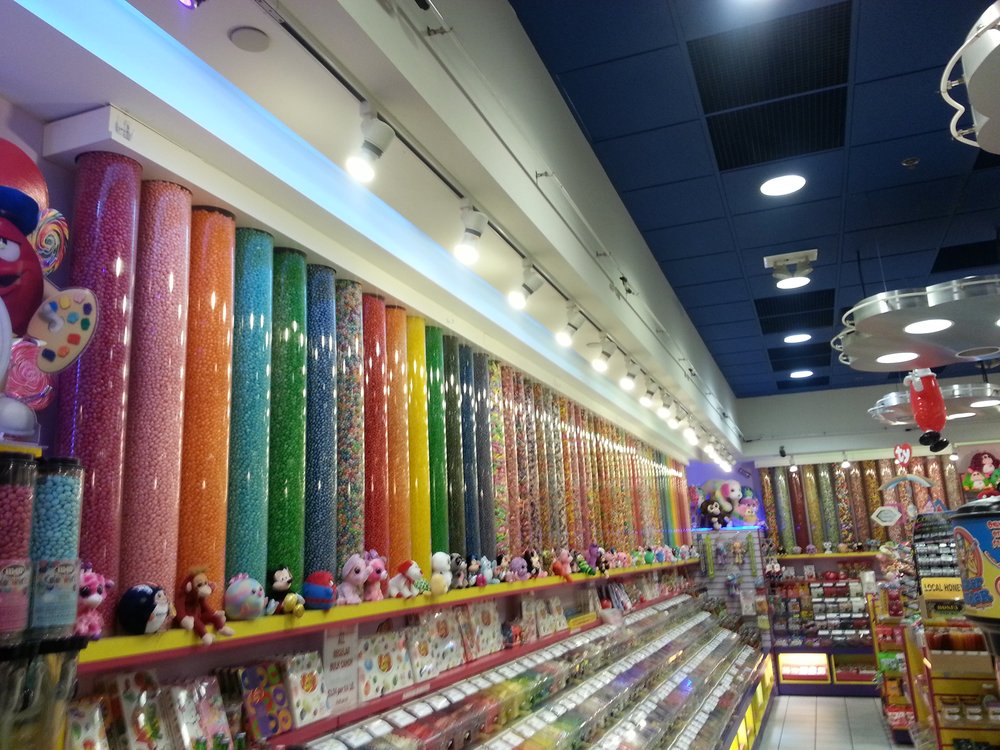 Being a family-owned and operated business, we're able to offer you that personal touch you've been looking for. Our goal is to make all of our customers happy. At Sweets from Heaven, we really care about the products we sell, and we'd like to share our most important services and products with you.
Northglenn, CO 80233
Phone number
(303) 920-7404