Your child's first birthday is exciting and fun, and certainly one to celebrate with family and friends.  Some parents go a little overboard with the festivities (please refer to Pinterest), and others go ridiculously overboard…like the mom and dad in this story.
Redditor razz32 posted an image of an email sent from the parents of a 1-year-old to their family. The email lays out a list of 'approved' gifts, gifts they would like to have, and gifts that would not be appreciated for their son on his birthday.  They also write detailed instructions about receipts and what gifts are strictly banned.  Read the letter below: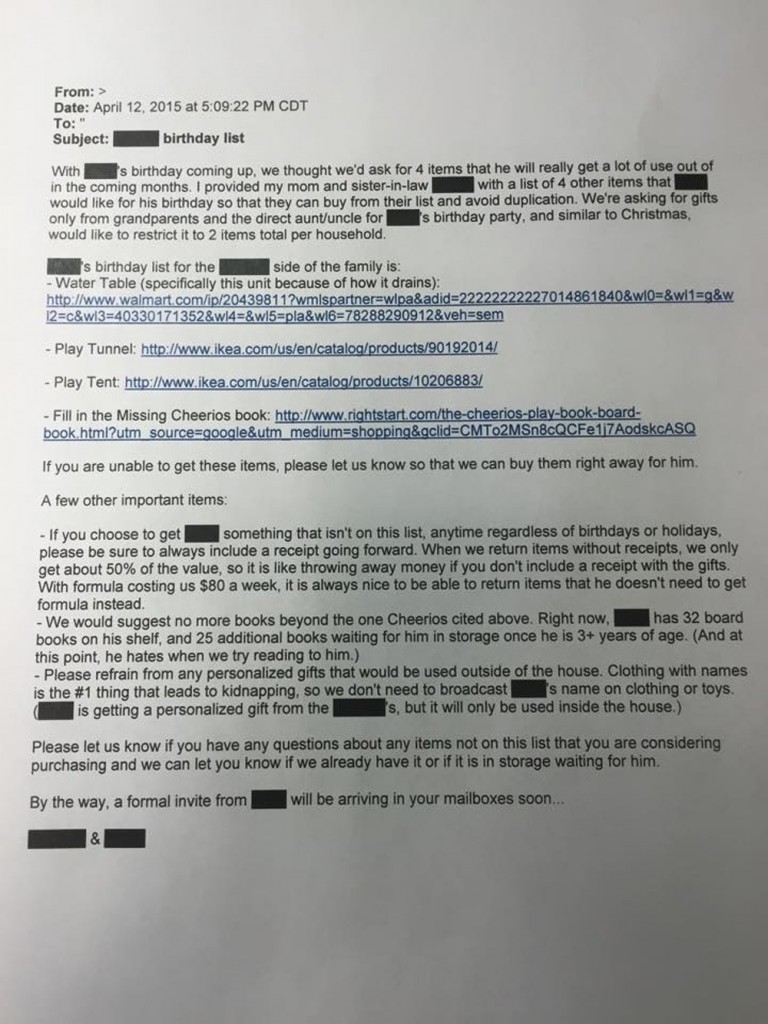 Wow!  I am not sure how I would respond to an email like this.  The child is ONE!  He won't even remember this day, nor could he care less about what toys he does/doesn't get.
What are your thoughts?  Are these parents crazy, or is this acceptable?  How would you react if you received an email like this??