If you're looking for a fun birthday party theme that both boys and girls will enjoy, an art theme might have everything you're looking for!  We've gathered some of the best ideas via Pinterest to make your next party colorful, fun and delicious!
Decorations
You have to represent the rainbow when throwing an art party, so color is key!  Have tons of fun with your paperware, napkins and table settings.  Use brightly colored tissue to make hanging balls, get balloons of every color, and create colorful backdrops with paint, crayons, or paper chains!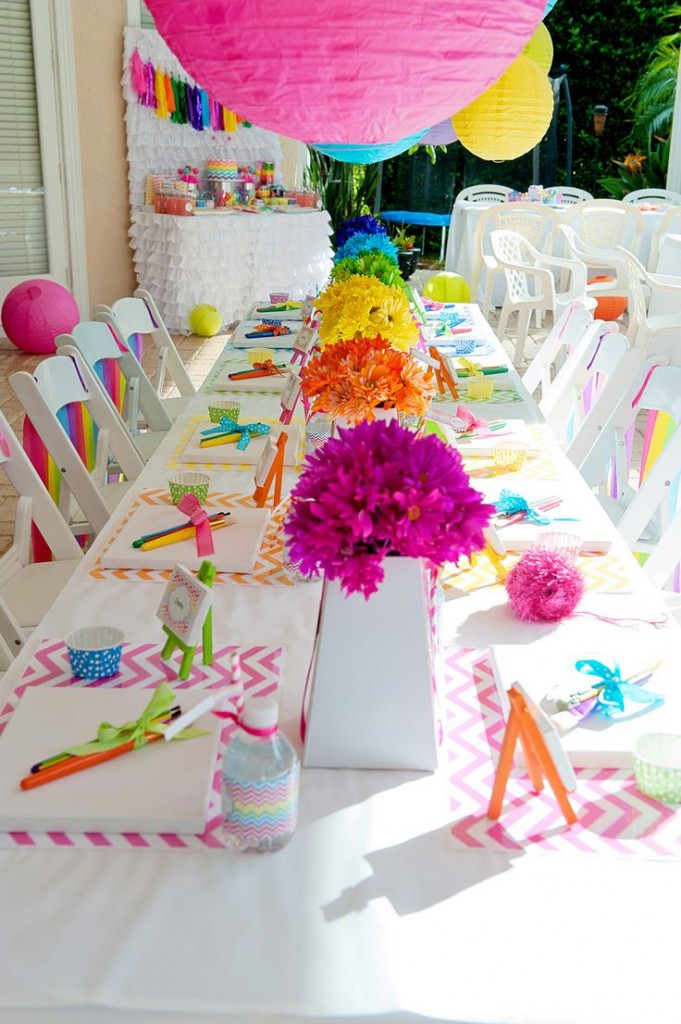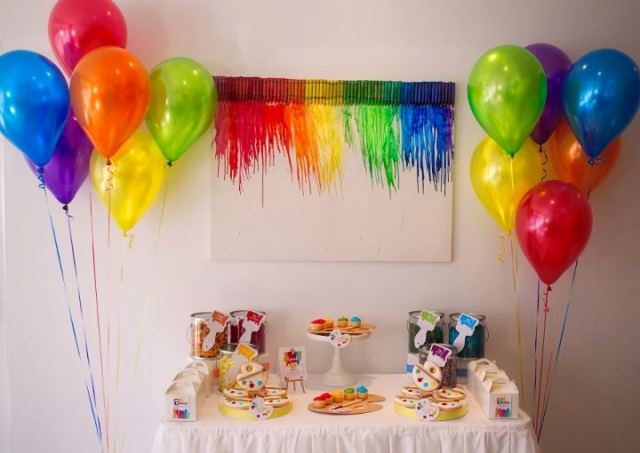 via prettymyparty.com
Embrace the the theme of an art party and have the kids create their own masterpieces!  Give each child their own canvas and let them go to town!  You can offer a variety of mediums to work with like paper, stickers, tissue, pom-poms, etc and have the kids make a collage!  Paint and decorate their own monogram or have each child paint their handprint on to one large print for the birthday child to keep.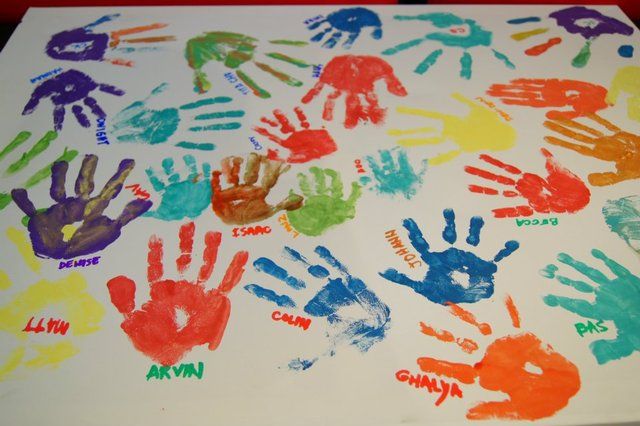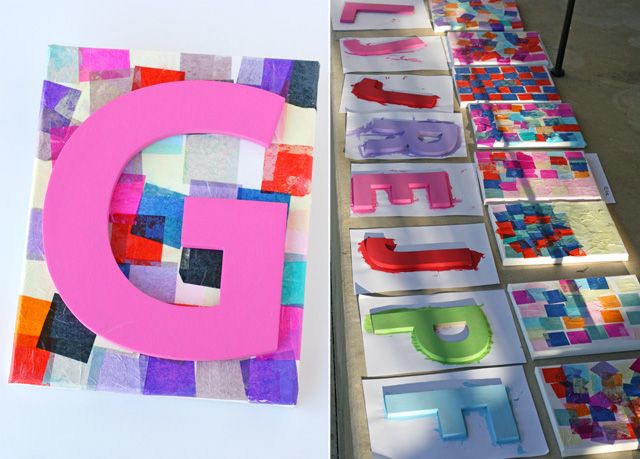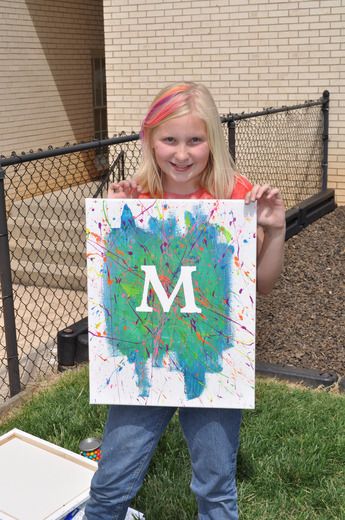 Food
Catch the eye with colorful treats and food.  The options are endless!  Take advantage of the fact that fruit comes in every color and make some fun fruit kabobs!  We love the adorable 'paintbrush' rice crispy treats pictured below, and all the fun treats you can create with colored frosting and candy.  I'm pretty much in love with the Jell-o art!!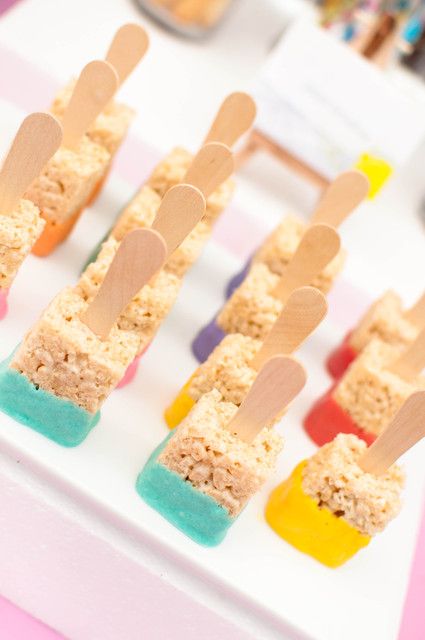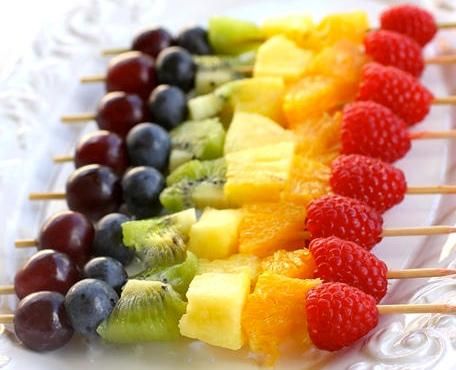 via living at the Whitehead's Zoo