If you're in the mood for a weekend road trip with the family, Colorado will never disappoint your adventurous spirit. Obviously our state has much to offer in scenic beauty, with views of the Rocky Mountains visible at almost every turn, but there is also plenty of weirdness to behold! We've put together a fun list of Colorado's strangest road side attractions, that are worth the drive if only for the novelty of them and a fun picture! So pack up the family and head out to some of these strange attractions!
1. Mike the Headless Chicken (Fruita, CO)
Once upon a time, there was a chicken who actually lived two years without his head from 1945 – 1947…or so the story goes. And you can visit this spectacular memorial to Mike the headless chicken in downtown Fruita. Because, why not??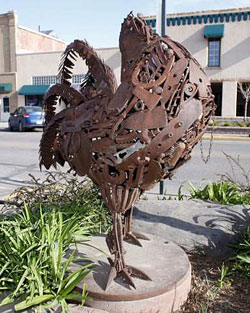 2. Largest Fork in America (Creede, CO)
Weighing in at more than 600 pounds, you won't find a larger "fork in the road" than this one located in Creede, CO. Makes for a very unique photo opp!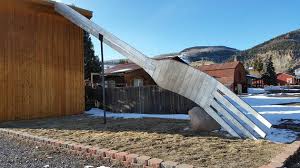 3. UFO Watchtower (Saguache County)
If you're in the mood for alien hunting, this is the spot for you. This UFO friendly watchtower located just north of Hooper, CO promises no light pollution which is great for stargazing and UFO sightings….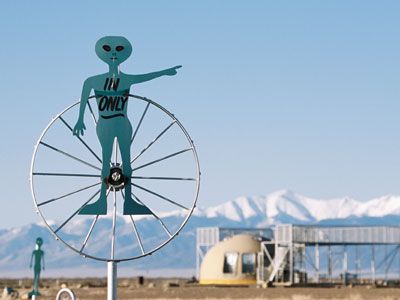 4. Lee Maxwell Washing Machine Museum (Eaton, CO)
It's hard to believe there's a museum solely dedicated to antique washing machines, but if that's your thing, it's your lucky day! Lee Maxwell is an expert and is always excited to share his collection (and knowledge) of washing machines with all those who will visit.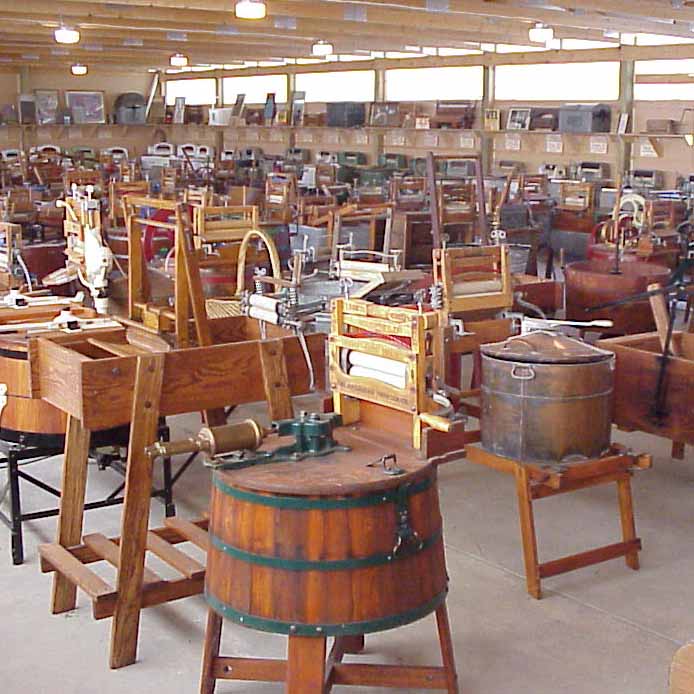 5.  Cano's Castle (Antonito, CO)
Said to be inspired by Marijuana and Jesus, Cano's castle is made primarily of beer cans and recycled materials.  No one lives in the structure.  Cano lives in a trailer across the street, but says the castle belongs to Jesus.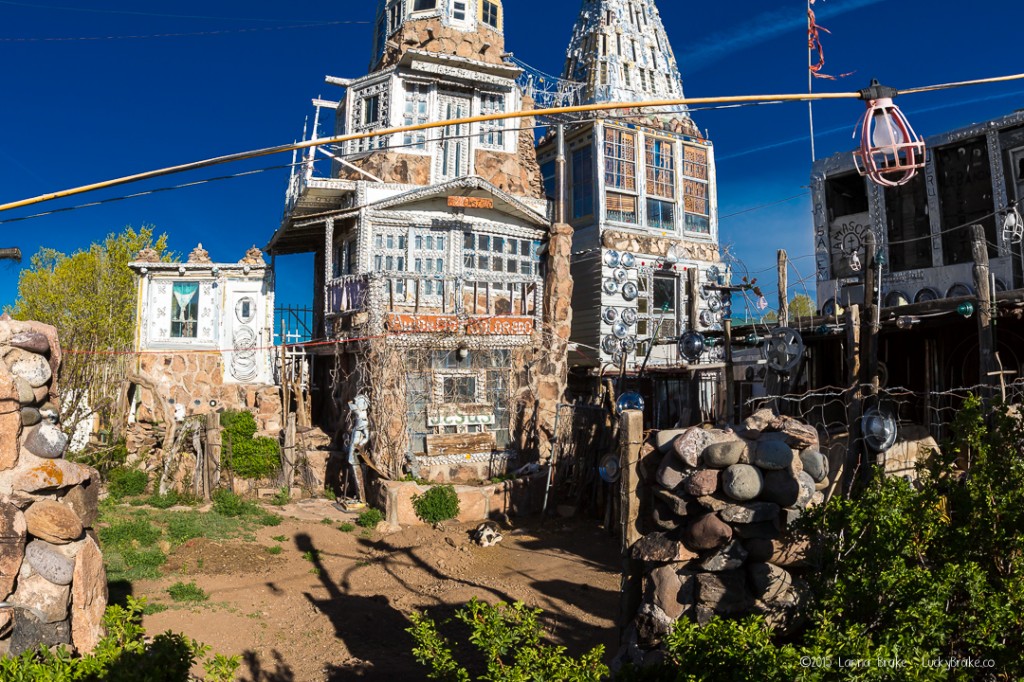 6. St. Elmo's Ghost Town & Chipmunks (Nathrop, CO)
Because what doesn't go together more than a good ol' fashioned Ghost Town with chubby chipmunks running around that you can feed?! This is a real Colorado ghost town abandoned in the 1920's after the decline of the mining industry. It's one of the best preserved ghost towns in Colorado with several buildings, and yes, there are chipmunks that inhabit the nearby railroad ties, and you are welcome to feed them sunflower seeds that are for purchase at the local store.