Just because we live in the mountains doesn't mean we can't relax on a beach!  In fact, Colorado has many beautiful lakes that include lounge-worthy beaches.  Pack up the family this summer and head to a few beaches that we've listed below.  This is beautiful Colorado, where you can have it all!
Medano Creek, Great Sand Dunes National Park & Preserve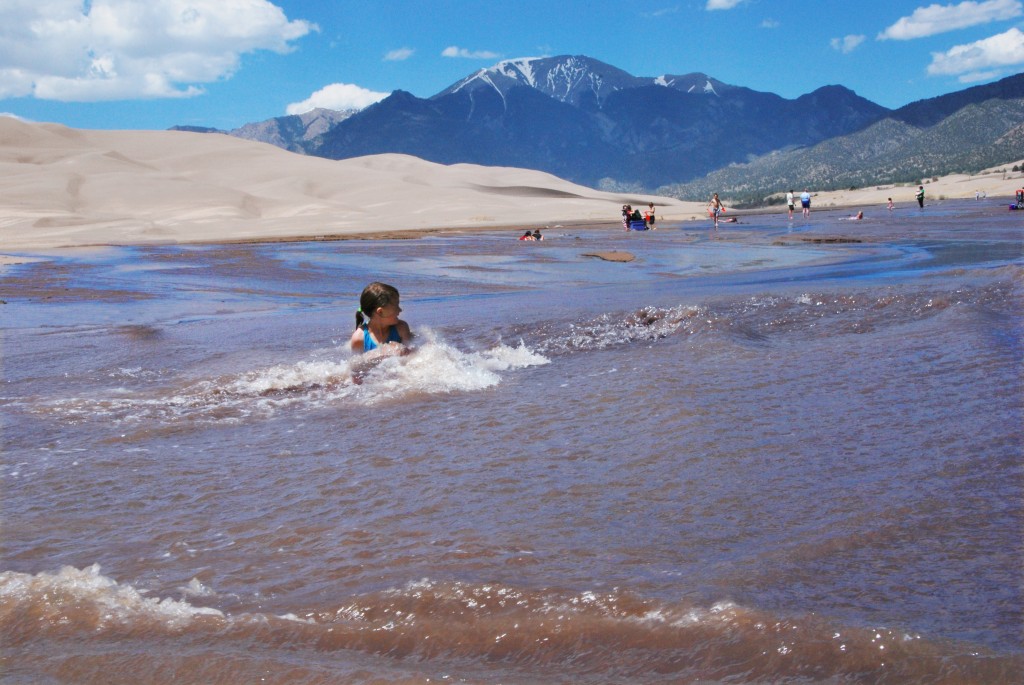 From Spring through August, you can experience Medano Creek which runs through the sand dunes just outside of Alamosa.  The cool water is run off from the Sangre de Cristo Mountains and offers a playful oasis that contrasts with the dry and arid surroundings.  Visit http://www.nps.gov/grsa/planyourvisit/medano-creek.htm for the latest updates on the creeks flow.
Chatfield State Park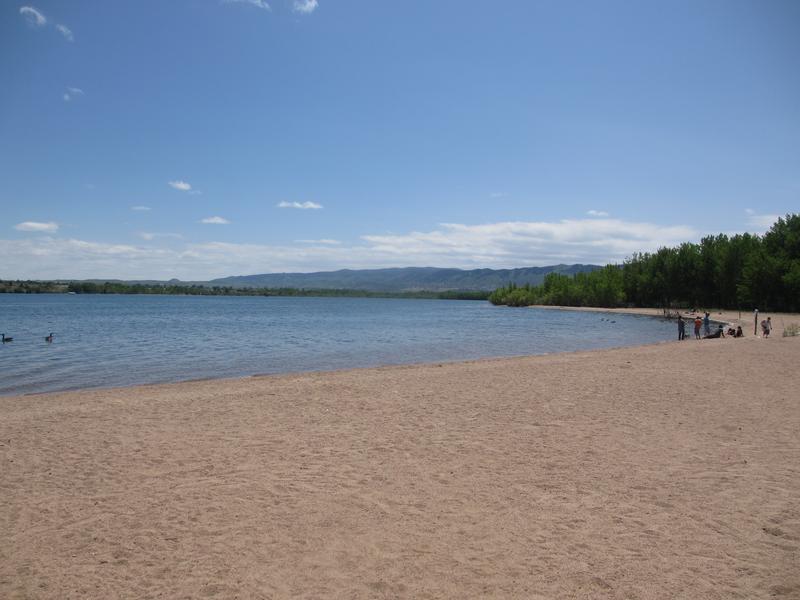 Chatfield State Park Reservoir is one of Denver's top summer destinations.  With beautiful views of the Rocky Mountain foothills, 197 campsites and plenty of beach and water to play in, it's the perfect gathering place for friends and family!  Visit their website for more details.
Blue Mesa Reservoir, Curecanti National Recreation Area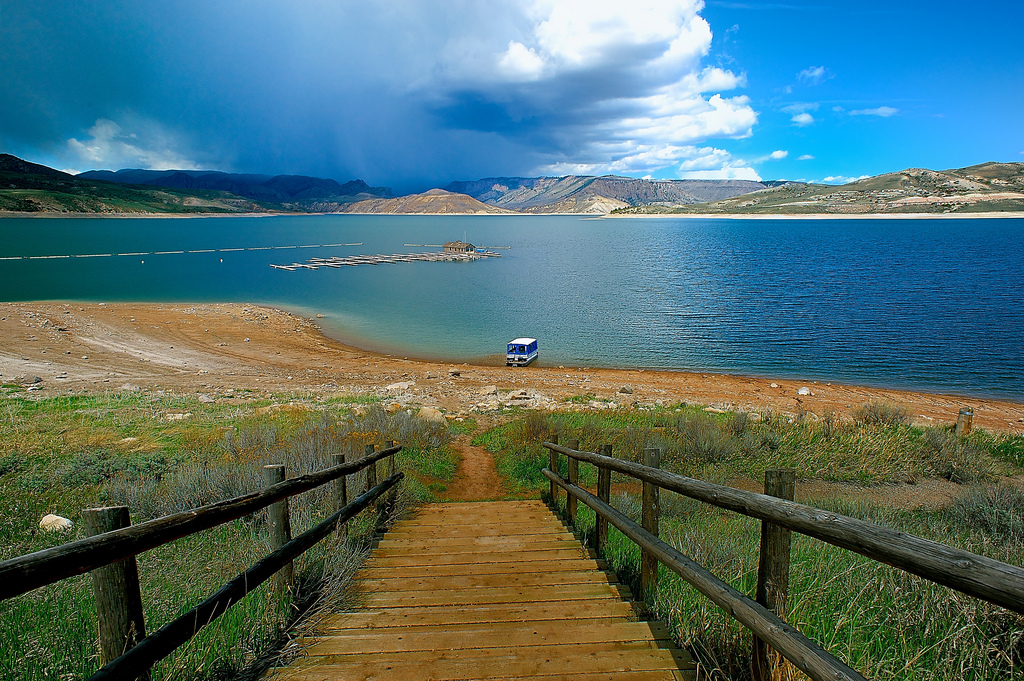 Blue Mesa Reservoir is nestled between the communities of Montrose and Gunnison, and is the State's largest body of water. The water is cool and welcoming on a hot summer day.  Much of the shoreline is rocky, but there are a couple of great swimming areas at the Bay of Chickens, Dry Creek and Old Highway 50 beach.  For more info visit http://www.colorado.com/articles/blue-mesa-reservoir-colorado-beach
Grand Lake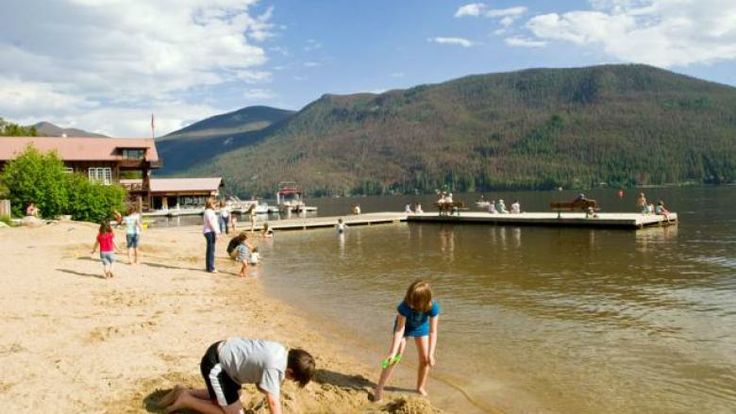 Grand Lake sits on the western edge of Rocky Mountain National Park, and is Colorado's largest natural lake. It's perfect for boats, water sports or just lounging around.  It also has an adorable boardwalk along Grand Avenue that has more than 60 shops and restaurants! For more info visit http://www.colorado.com/cities-and-towns/Grand-Lake
Jackson Lake State Park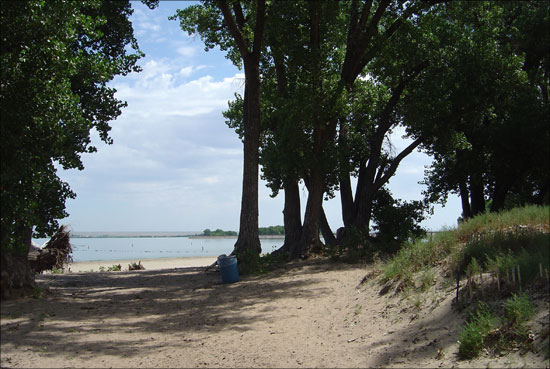 Listed as one of the "Top 15 Park Beaches" by Reserve America, Jackson Lake is a nice surprise on the eastern plains of Colorado.  Fed by the South Platte River, it's warm water and sandy beaches welcome swimmers and water sport enthusiasts. For more info visit http://www.colorado.com/atv/jackson-lake-state-park
Boulder Reservoir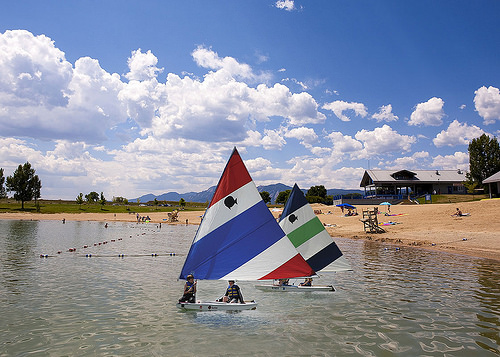 Minutes from Longmont and Boulder, Boulder Reservoir is a favorite destination for beach goers.  With beautiful views of the Boulder foothills, sandy beaches, trails and 700 acres of space it's the perfect spot for a day trip with the family!  Visit https://bouldercolorado.gov/parks-rec/boulder-reservoir for more info.
Cherry Creek State Park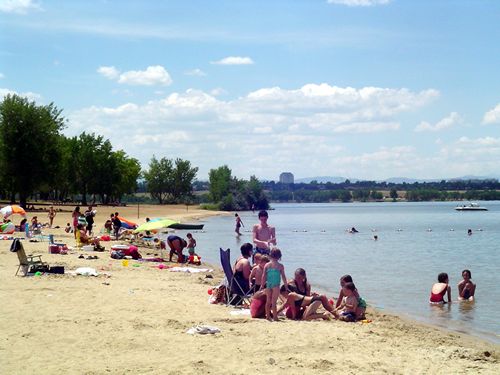 Almost every outdoor activity is available at this park, including camping, fishing, swimming, waterskiing, a boat marina and more.  They have a nice sandy beach for the perfect day of lounging and water fun.  For more info please visit http://www.colorado.com/fishing/cherry-creek-state-park