If your kids are a little tired of the same neighborhood park, take advantage of some of Colorado's best playgrounds this Spring and Summer!  Pack a lunch and head out on an adventure!  They're free, they're fun and they will have you feeling like a kid again!
1. Philip S. Miller Park (Castle Rock)
Surrounded by zip lines (which do cost money to play on) this park is multi-tiered with a large slide and lots of fun things to climb and explore!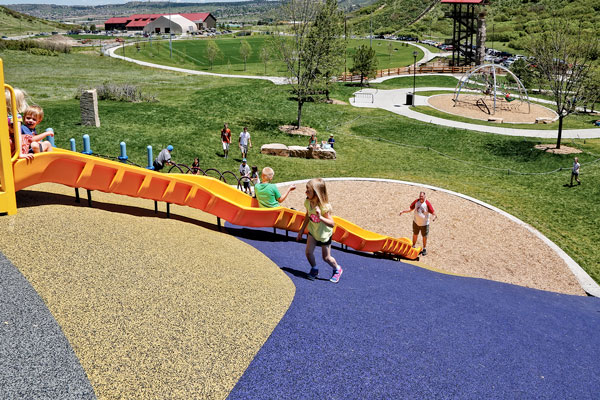 2. Carmichael Park (Brighton)
This large park has a fun and colorful play area, skate park, shelters, trails and basketball courts.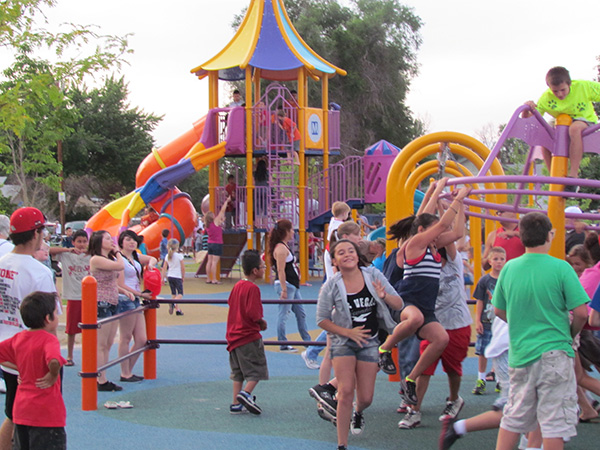 3. Westminster Center Park (Westminster)
Water features, amphitheater and a cool themed playground make this a must see place to visit!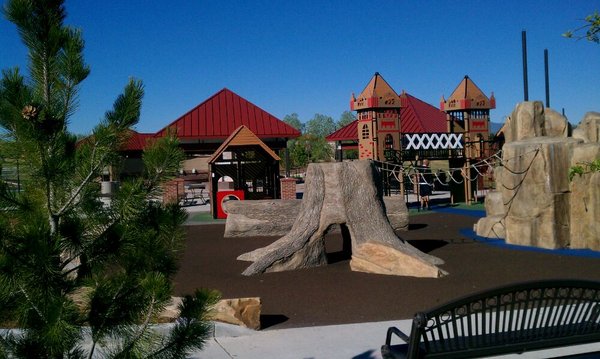 4. Canyon View Park (Grand Junction)
With a dog park and lovely view, this large park has lots of walking trails and of course a playground for the kids to get their wiggles out.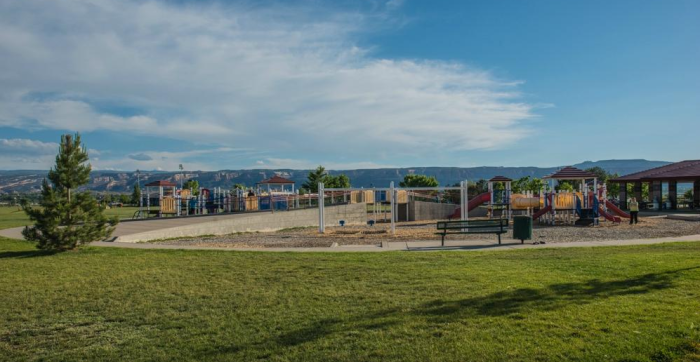 5. Fossil Creek Community Park (Fort Collins)
This park boasts a fun splash/water park, and the fossil/dinosaur theme is pretty awesome.  Rock walls are available to climb on, and rumor has it that a local geologist often hides real fossils near the entrance for kids to hunt for!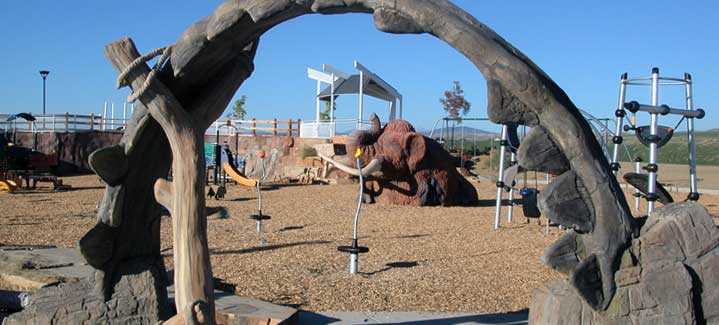 6. Belleview Park (Englewood)
This park is awesome!  It has a train that rides through it ($1.75 per person) as well as a petting farm and a beautiful creek that the kids can play in.  It also has a playground and trails through out.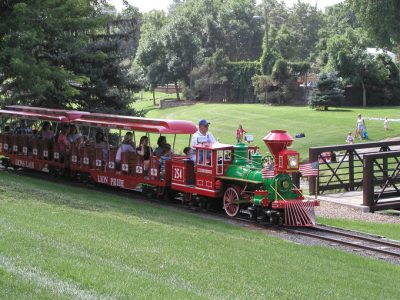 7. White Fence Farm (Lakewood)
Stay for their world famous fried chicken dinner! White Fence Farm has two restaurants, a big indoor slide, petting zoo, fish lake, walking paths, playground, live entertainment, a Carriage museum, gift shops and more! Phew!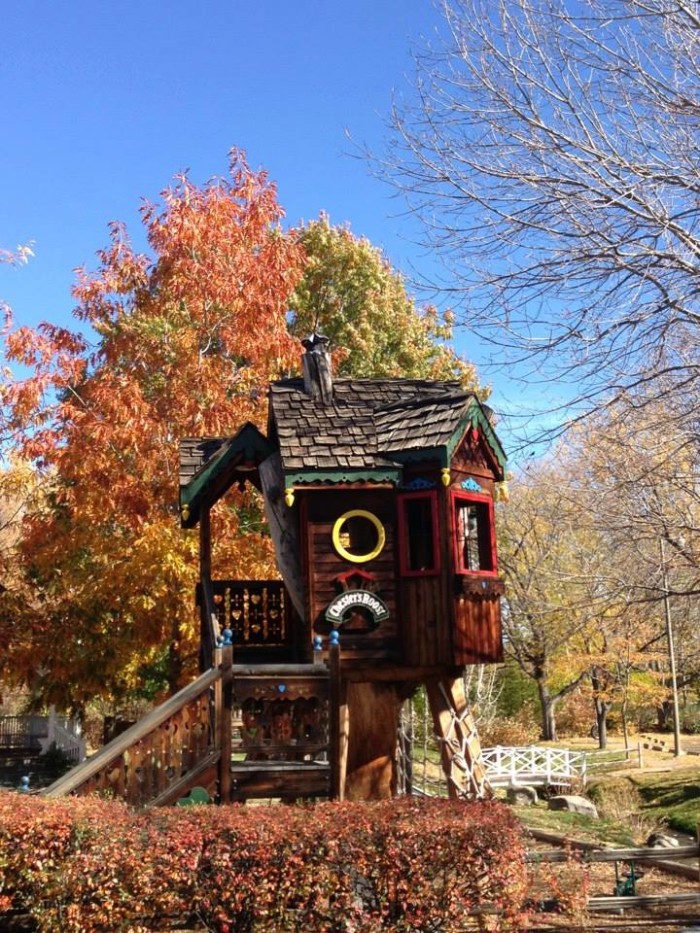 8. Northglenn Sensory Park (Northglenn)
This park is for all ages and abilities, but it does provide stimulation with its various fragrances, textures and sounds. Designed for children with disabilities, but can be enjoyed by everyone!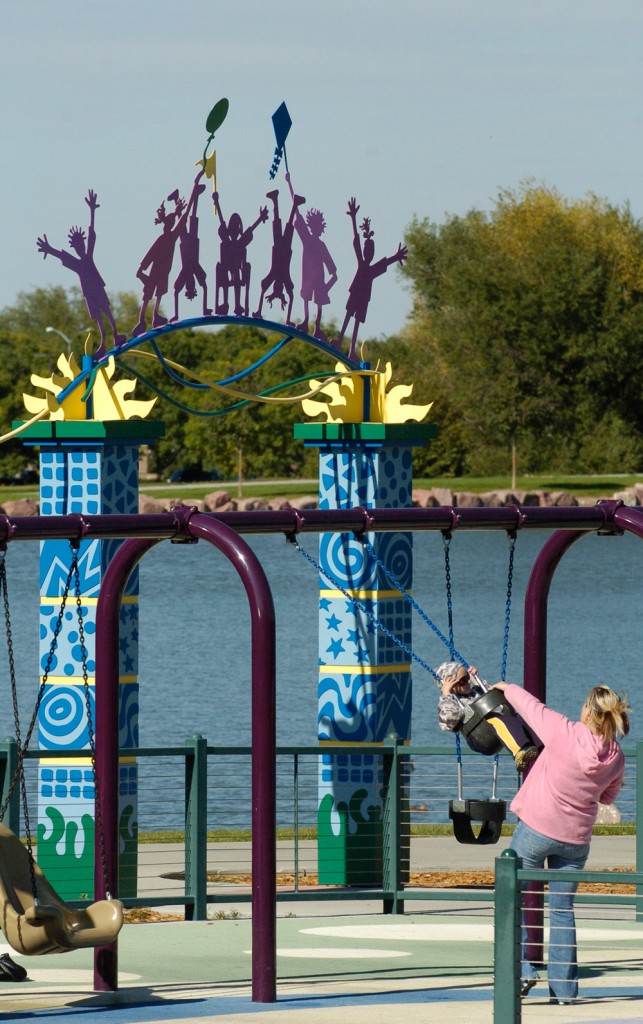 9. Centennial Center Park (Centennial)
This park has a cool splash pad and tons of playground equipment to climb on and explore!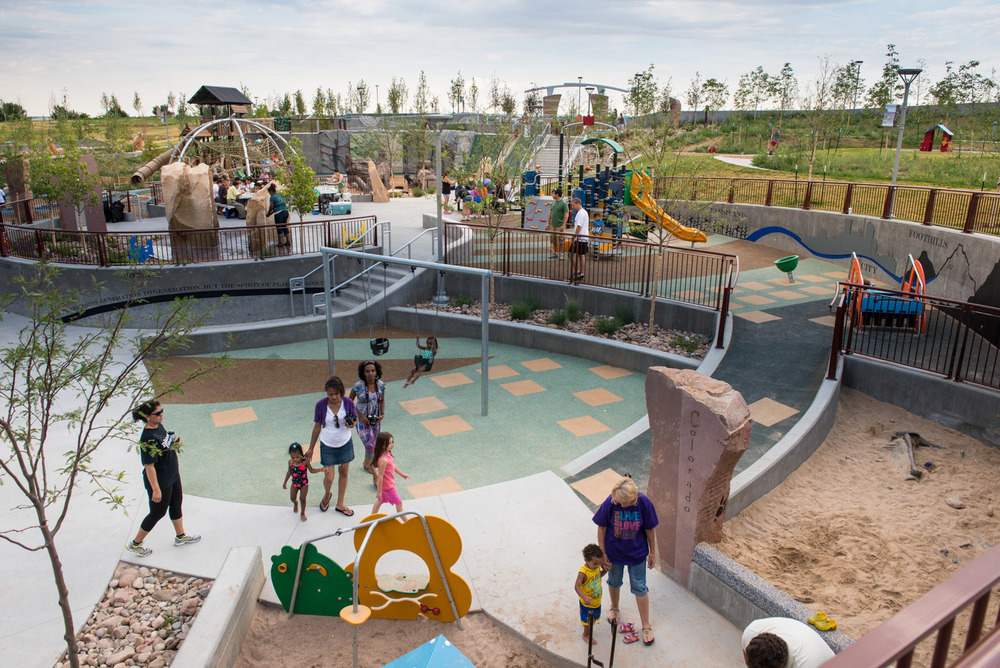 10. America the Beautiful Park (Colorado Springs)
A playground with beautiful views, you can also head down to the large fountain where families are allowed to wade in the water to beat the heat!