We all love to eat out once in while, because… yummy food with no prep or clean up is a no-brainer for moms!  But when kids are involved, sometimes we have to be a little "choosy" on where we eat!  We want to go somewhere that welcomes kids (and their unpredictable antics), somewhere that won't break the bank, won't bore the children and has kid-friendly menu items! Am I right? Seems like a tall order, but thankfully Colorado Springs has lots of places that fit the bill.  Check out these "mom approved" restaurants below for your next family date night!
Reminiscent of the Victorian era, Fargo's opened its doors in 1973 and has become a family favorite in the area since.  The atmosphere is very unique, with decor that takes you back in time to Victorian days, and balcony seating available where you can look down to the first floor.  It also has an arcade for the kids, and you can't get more "kid-friendly" than pizza!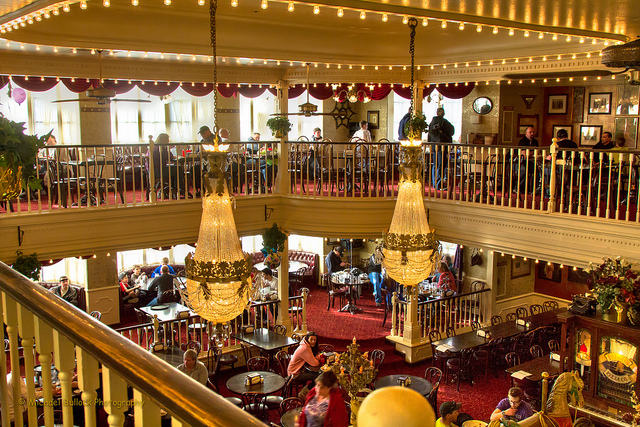 There are three locations in Colorado Springs (N. Academy, Widefield, and Powers).  When we have gone, the atmosphere is lively and colorful in true Mexican flair, and there was a live Mariachi band playing which the kids thought was super fun! (Call ahead to see when they have them playing though, because I am sure it is not all the time).  They also had a girl walking around making balloon animals for the kids.  The menu has kid-friendly Mexican food, and kids eat FREE on Tuesdays, and house margaritas are $2.99.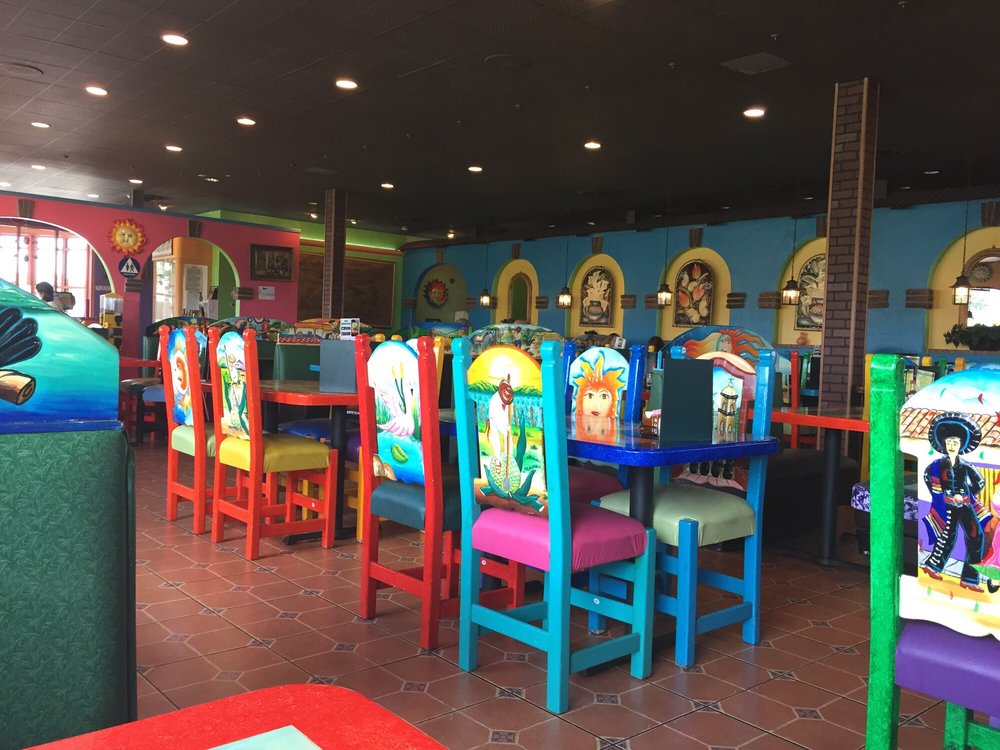 Two locations in Colorado Springs (Powers, and 8th St.) and one in Monument. Texas Roadhouse is as kid-friendly as they come!  Starting with buckets of peanuts in the waiting area that your family can munch on for free and they actually encourage you to throw the shells on the floor!  My kids love it!  It's loud and fun and the food is AMAZING. My kids love their rolls with honey butter.  Yum!  Kids Night is on Mondays from 4 pm – 10 pm and includes 99 cent meals, games, activities, their mascot Andy Armadillo, special guests, theme nights and a free toy!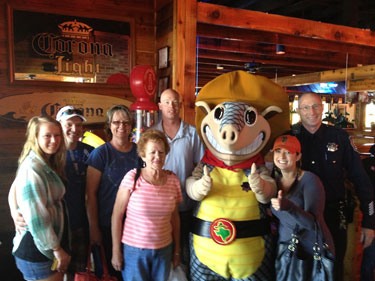 I love Hu Hot because it actually encourages kids to get up out of their seats, because you get to prepare your own meal! You basically make your own stir fry,  so kids can choose what veggies, meat and noodles they want from the buffet as well as make their own sauce to put on top.  Then, you get to take it over to the grill where you watch the cooks fry up your meal on Hibachi grills.  It's so much fun!  They even have fun desserts like S'mores where they bring a real little stove to your table to roast the marshmallows on!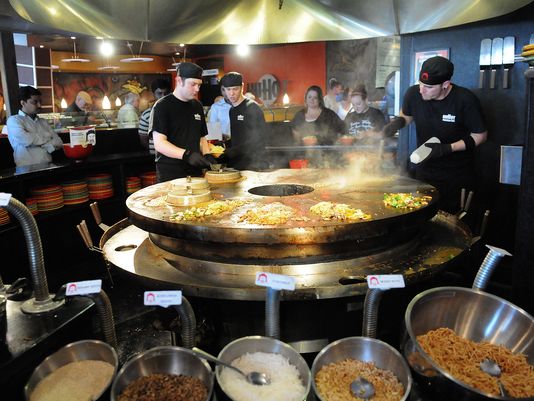 Let me start by saying that feeding my family of five, including a husband that eats a lot…is under $25 at Dion's, and you serve yourself so there is no tipping!  This includes a large pizza, unlimited soda, a salad and garlic bread.  We always leave with stuffed bellies and leftovers to take home.  Dion's is fun because they call your name to come pick up your food at the counter and my kids always come up with funny names to give them like "Captain Crunch and Papa Smurf".  It's pretty funny to hear "Papa Smurf, your pizza is ready!" over the loud speaker. I also like that there is an "observation deck" where kids can stand and are invited to watch the pizza being made.  They hand toss their pizza crust, so it's always fun to watch!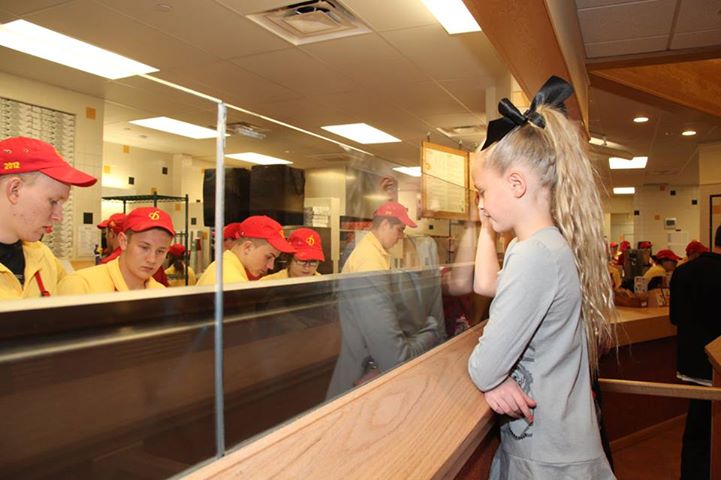 Rock Bottom is typically known as a brewery, but the bar is separate from the dining room area, and they have a really fun kids menu which includes a pizza where they bring the uncooked dough and ingredients to your table and your child gets to make his/her own pizza! Kids love it.  The atmosphere is nice, the food is absolutely delicious and the staff are super friendly and helpful with families!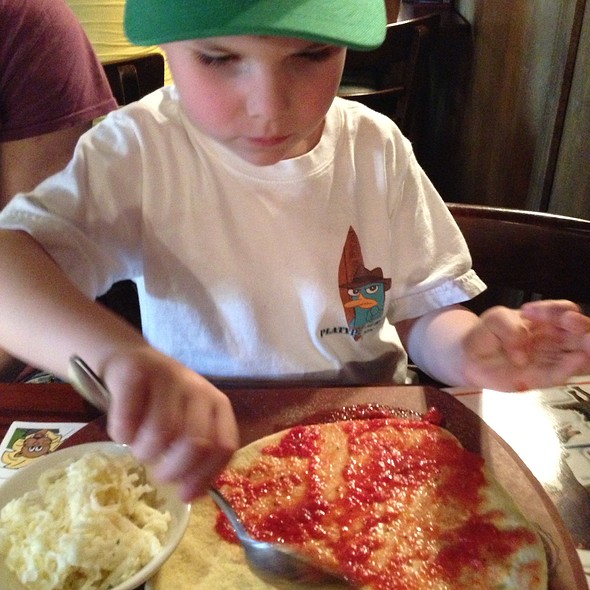 Located inside the new Bass Pro Shop in North Colorado Springs, this place is fun for the whole family!  There's already lots to do inside the actual store, you can feed the fish (check for designated times) explore their archery range and wild animal museum.  Then head over to Uncle Buck's grill for some yummy food. You are also welcome to take it into the bowling alley with you! My kids love the bowling alley because it has an underwater feel to it, and it's lots of fun!!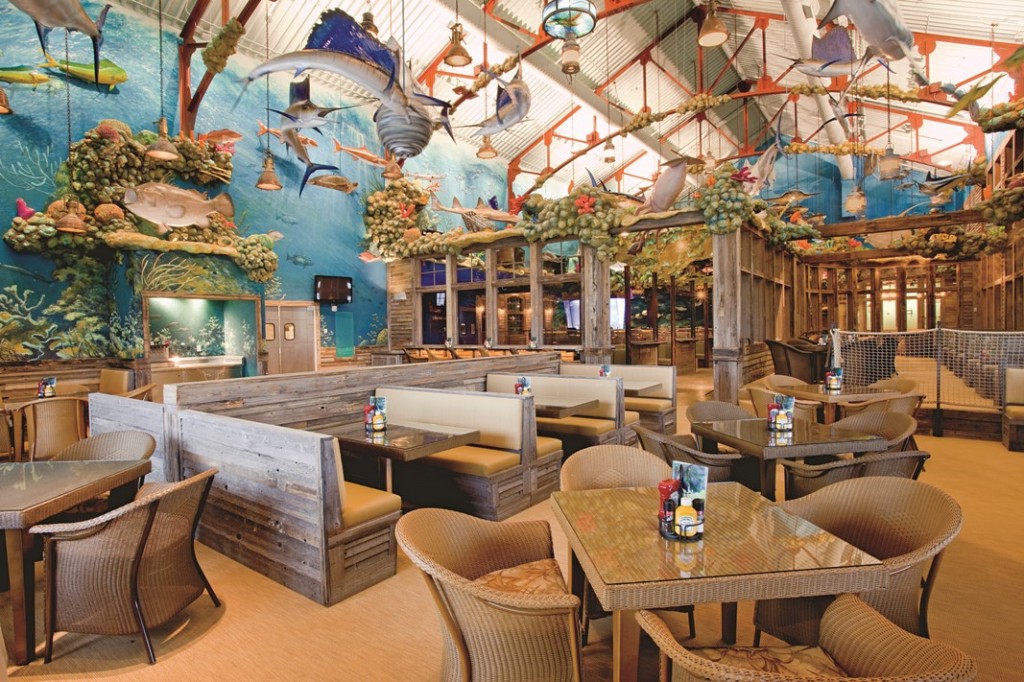 Very family-friendly atmosphere with casual picnic table style seating, and you can dine in or outside on the patio when weather permits.  Delicious food, and you always leave stuffed and satisfied!  Lots of food for what you pay for, and lots of things for the kids to look at to keep them occupied!