It's that time of year when we're holding on to the last days of summer weather-wise, while also anticipating the beauty of Fall that is just around the corner!  Leaves are slowly changing, and there's a new crispness in the air. Colorado is home to some of the most spectacular Fall leaf displays in the country, and there are some beautiful drives we've listed below that will give you front row seats.
Peak season in Colorado for Fall leaves usually starts mid-September and runs through mid-October.  Throw in an early cold spell and leaves can start changing in the first couple weeks of September. Pick a weekend and head out with the kids to experience colorful Colorado!
1. Trail Ridge Road – This drive takes you through (and over) stunning Rocky Mountain National Park. Take U.S. Highway 34 between Estes Park and Granby, and you'll drive to 12,183 feet.  There are several scenic overlooks to take in the scenery.
2. Boreas Pass between Como and Breckenridge – This gravel road is an old railroad bed and offers amazing sightseeing opportunities. Take Boreas Pass Road off of U.S. Highway 285 in Park County. If you're in Summit County, take Boreas Pass Road right off of Colorado Highway 9 on the south side of Breckenridge.
3. Kebler Pass from Crested Butte to Paonia State Park – This is a longer drive from the Front Range the huge Aspen grove is said to be worth the trip. Kebler Pass Road extends out of Crested Butte, but can also be traveled from Colorado Highway 133 by taking Interstate 70 to Glenwood Springs, then south on Colorado 82 to Carbondale. Take Colorado 133 south out of Carbondale to Kebler Pass Road.
4. Peak to Peak Highway – Take Highways 119, 72, and 7 from Black Hawk to Estes Park. Discover the Peak to Peak Highway off of I-70 by taking the Highway 119 exit.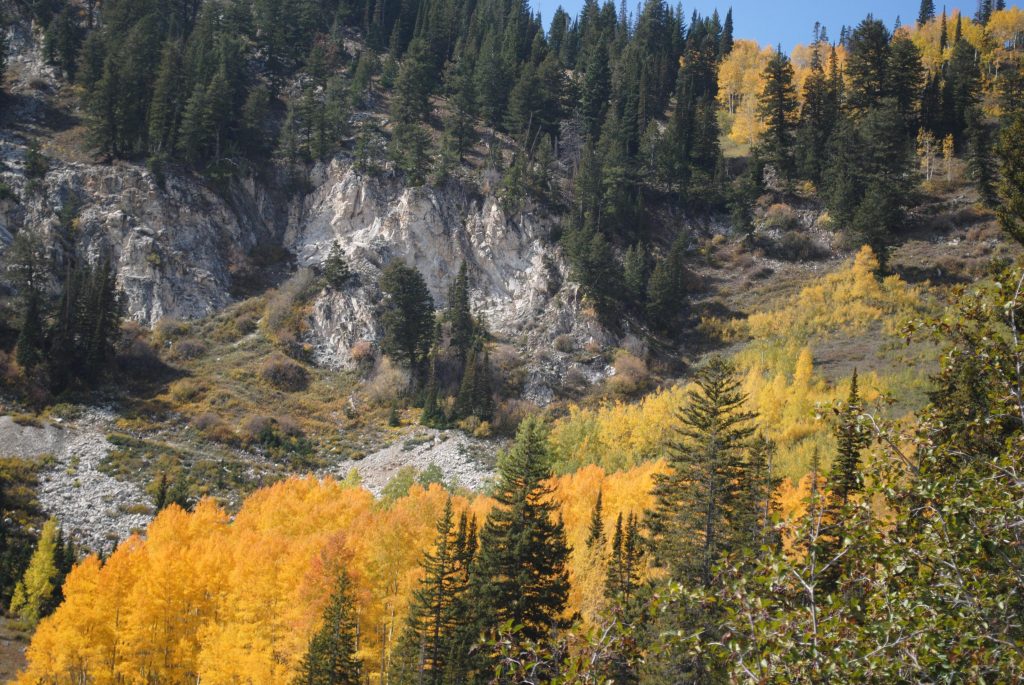 5. The Maroon Bells – This may be the most photographed location in the state. Maroon Bells has many hiking trails and can be accessed from Aspen on Maroon Creek Road.
6. Divide to Cripple Creek – While on Colorado Highway 67 take Teller County 1 to Florissant. This is a great drive to catch some midseason color and to see some of Colorado's mining history. The Florissant Fossil Beds National Monument is also on the way and worth a stop.
7. Kenosha Pass –  U.S. Highway 285, heading South from Denver has many beautiful summits and hiking trails to check out the stunning display of Fall foliage.
Learn how to preserve Fall leaves HERE. They make great crafts!!